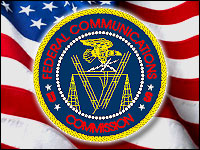 If the Internet is indeed "a series of tubes," as famously described by former Alaska Senator Ted Stevens, then the mother of all plumbing snakes would be needed to unblock the press releases and emails sent over the last two weeks by those backing and opposing Net neutrality.
That would include Monday's letter to the FCC from the Open Internet Coalition, signed by 25 top tech company executives — including the CEOs of Web 2.0 darlings Facebook, Twitter and Flickr — urging FCC Chairman Julius Genachowski to stay on track with his plan to give existing open Internet guidelines the force of regulation.
"Entrepreneurs, technologists, and venture capitalists have previously been able to develop new online products and services with the guarantee of neutral, nondiscriminatory access by users, which has fueled an unprecedented era of economic growth and creativity," the letter stated. "America's leadership in the technology space has been due, in large part, to the open Internet. We applaud your leadership in initiating a process to develop rules to ensure that the qualities that have made the Internet so successful are protected."
The OIC's letter — posted on its Web site — joins the parade of recent statements and press releases that have streamed to the media, lawmakers and government agencies from private companies, advocacy groups and other lawmakers on both sides of the net neutrality issue.
Ratching Up the Open Web Rhetoric
The spark for the flurry of lobbying is Thursday's scheduled FCC meeting, when commissioners are set to vote on Genachowski's proposal for setting up the process of codifying the agency's Net neutrality guidelines. However, a final vote on that very issue is still months away and will only occur after two rounds of public hearings. So why all the lobbying now?
It's a fight that's been in the making for some time, according to Chris Riley, policy counsel for the pro-neutrality advocacy group Free Press. However, it's surprising that the level of lobbying has started so soon, he said.
"We were not expecting this level of opposition at this time," Riley told the E-Commerce Times, "because the commission is merely putting out a notice of proposed rulemaking. It is merely starting a long process. I did expect this level of opposition, but I expected it during the comment cycle."
As far as neutrality opponents spending their money now in lobbying efforts, "it would be better spent waiting until after they could see the rules and could identify specific things they didn't want, because that's the place they could have an impact," he stated.
"I think the level of lobbying that took place last week was really to try to bog down the process," said Eric London, spokesperson for the Open Internet Coalition. "We're not even at the point where we have a proposal yet. This is just the beginning, and the ferocity in which opponents were trying to bog this down — people found that offensive. It created a reaction with a lot of new companies stepping out on this issue," London told the E-Commerce Times.
New Media
The inclusion of executives from new media, social networking and wireless application companies like Digg, Zynga, Skype, YouTube, Meetup, LinkedIn and Craigslist, alongside established tech movers such as Google's Eric Schmidt and Amazon's Jeff Bezos, is meant to strengthen the connection between pro-neutrality goals and the average Web user, Riley said.
"The way I see this letter, on one side of the table, opposing Net neutrality, are AT&T and Verizon. You have companies acting as the gatekeepers who want to turn the Internet into pay-for-play. On the other side, you have companies that provide the things that you want to do on the Internet, all the new and innovative uses, supporting Net neutrality. That paints a clearer picture to me," Riley explained.
However, those new media companies were only able to develop popular Web applications with a minimum of federal regulation, countered Ryan Radia, information policy analyst with the Competitive Enterprise Institute, which backs a free market-approach to Web access.
"In a sense, we should be able to celebrate the fact that content companies, that new media companies are making their views clear, but what this reminds us is that this is a market dispute," Radia told the E-Commerce Times. "This really involves infrastructure companies and content companies. The idea that infrastructure companies have the power to harm consumers without facing competitive discipline is simply not the case."