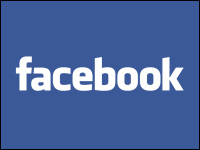 The "Like" button that's part of Facebook's new Open Graph platform depicts a miniature "thumbs up" hand gesture, and it provides a quick, easy way for those visiting certain websites to indicate they approve of the content and want to place it on their FB profiles. And like thousands of Roger Ebert wannabes giving a positive review of the new platform, businesses large and small seem to be willing to jump aboard this new sharing paradigm, despite privacy concerns raised by a growing number of critics — the most recent voice being that of U.S. Sen. Charles Schumer (D-N.Y.).
"Within the first week of availability, more than 50,000 sites have added (Facebook) social plugins" such as the Like button, Facebook spokesperson Malorie Lucich told the E-Commerce Times. The plugins, which include recommendation and activity streams for websites to show Facebook users which of their friends have seen and approved their content, were announced at the company's April 21 f8 Conference. Lucich said ABCNews.com has seen its traffic jump 250 percent since adding Open Graph plugins, and IGN.com has experienced a 20 percent rise in referrals since it added the functions to its family of gaming-related websites.
"When websites are more social, personalized and relevant, people are more likely to spend more time on them," Lucich said.
That stickiness factor certainly seems to be enough to get marketers and those managing brands for companies interested in Open Graph. And Facebook has certainly gone out of its way to make that linkage easy; developers can stick the plugins on their sites "with just one line of HTML" as the Facebook Developer's section of the company's website brags, and that is an appealing way for the world's largest social network to remove a key roadblock from the path to higher traffic.
Open Graph launched with 30 well-known websites and Web services as charter members, including CNN.com, ESPN.com, Pandora and Yelp. Whether or not you've allowed Facebook to push your profile information out to the Internet as part of Open Graph, you've probably seen pictures of your Facebook friends who have recommended or commented on content at Huffington Post, The New York Times or TechCrunch. But small/medium-sized businesses are also checking out the impact on their traffic and lead generation; Canada-based coupon/bargain site RedFlagDeals puts a Like button on each entry touting a way to save money, as does AirfareWatchdog.com. Non-profits and community groups as varied as Firefighter Nation and Tattoo Artists.org are allowing themselves to be branded with what Facebook hopes is a new way for disparate parts of the Web to connect — with the social network's plugins serving as the hooks.
Go Where the Customers Are
Eric Weaver, digital strategist for ad firm DDB Canada, [*Correction – May 11, 2010] has already made Facebook a key part of several social media campaigns for clients. One that has particular prominence in his presentations is a recent campaign for Knorr Sidekicks low-sodium food products featuring Salty, a sad little salt shaker who has played a key role in humorous TV commercials. See Salty wander rainy streets at night with a Michael Bolton soundtrack; watch Salty try the online dating scene with disastrous Mr. Bill-style results.
However, DDB Canada's social media division Radar helped Salty set up and manage his own Facebook fan page to drive customer interaction [*Correction – May 11, 2010] — and even put him on Chatroulette — as the character used social media to begin "building a new life for myself. I'm looking for a new job, new friends and maybe even a new home," it says on Salty's Facebook page. The result? 6,000 Facebook fans, 400,000-plus video views, 1,000 Twitter followers and a 10 percent jump in Knorr sales as the brand surpassed Uncle Ben's in Canada as the most popular meal accompaniment.
So Weaver needs no further encouragement for touting the value of social media to work with traditional advertising techniques to sell products and services. But Open Graphand its linkage possibilities hint at even more powerful — and transformational — impact. "The reality of Open Graph is that you've got a half-billion people on Facebook, they're sharing 20 billion things every month, and you've got a 50 percent increase in the likelihood of purchase when consumers engage through social sites," Weaver told the E-Commerce Times. "It can be hugely powerful."
That power derives from trusted friends, family and acquaintances recommending and commenting with one click of a Like button. "It's because people are time-starved. That's the driver around everything. If we see something that doesn't have any kind of affinity (via trusted acquaintances) it kind of angers people. That's another reason why shotgun advertising doesn't work anymore — it just pisses people off. There's a higher annoyance rate.
"It's a weaving of your brand back into the social fabric through Facebook, where it's all happening anyway, so why wouldn't you" join Open Graph, Weaver said. "It's easy and free and takes a few seconds. This is a way to get discussions going in the world of social networks, and there's no downside to that."
Branding Opportunities vs. Privacy
Weaver does see that privacy issues like those brought up by Schumer and others need to be worked out. That's echoed by Kipp Bodnar, inbound marketing manager at B2B-focused Hubspot.
"What companies have to do is work with and partner with platforms that value and respect users," Bodnar told the E-Commerce Times. He's hoping that those platforms will include Facebook, but there are questions as to whether the company sees Open Graph as open or private by default. "The problem is that a lot of these networks are trying to cater to businesses, and data is where they're going to make their money. The more open the data, the better it is for their network." Facebook and others need to make sure they provide granular privacy settings and work to make sure customers are comfortable with hitting that Like button.
Consumer-facing companies may make better use of certain Open Graph plugins than business-to-business firms, Bodnar said. "If you're a B2B company and you're basically trying to attract new visitors, new prospects to your website, maybe the recommendations widget is less important to you. Open Graph may be really good for those in a media-based or e-commerce business. You have to figure out what kinds of interactions you want from your customers."
However, Open Graph may also provide more context for customers, whether they are shopping as consumers or potential vendors/clients of your business product and/or service, Bodnar added. "Any company of any size can now provide that contextual experience. You've just got to figure out what kind of experiences they want."
---
*ECT News Network editor's note #1 — May 11, 2010:
The original publication of this article stated, "Eric Weaver, digital strategist for Canadian ad firm Tribal DDB, has already made Facebook a key part of several social media campaigns for clients." In fact, Weaver is a strategist at DDB Canada.
---
*ECT News Network editor's note #2 — May 11, 2010
The original publication of this article stated, "Weaver helped Salty set up his own Facebook fan page to drive customer interaction." In fact, the Radar division of DDB Canada helped create the Salty fan page.