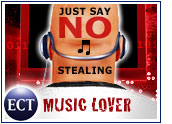 Warner Music Group has settled a federal copyright-infringement lawsuit it filed in May against the social networking Web siteImeem. Warner alleged that Imeem had allowed members to illegally download copyrighted material and was operating its site without any sort of copyright compliance or filtering software in place.
Under the terms of the agreement, Warner Music Group is opening its catalog of audio and video content to Imeem users in North America, and Warner is taking a percentage of the revenues.
"This deal provides an opportunity to unleash the value of music on one of the world's leading social networks by giving fans an environment where they can discover and share new music," said Alex Zubillaga, Warner Music Group's executive vice president for digital strategy and business development. "It also opens the door for Imeem and WMG to develop new strategies and products that will help introduce a more vibrant media marketplace to the social networking environment."
Well-Traveled Path
Warner Music Group is moving down a well-traveled path in this digital content era. Just about every music and film studio has accepted that consumers have new expectations as to how they will acquire content and what fees they ought to pay.
A few years ago, such a suit filed against an upstart online company would have likely made its way into the courtroom with the copyright owner intending to permanently disable the site. Now, most of these lawsuits appear to be merely precursors to a settlement, said Laurence Pulgram, a partner with Fenwick & West who specializes in copyright law.
On one hand, it reflects a trend toward using litigation as a bargaining chip before striking a deal — a shoot-first, talk-second mentality, "but it also reflects a positive, and pervasive, trend of greater flexibility and recognition of shared interests by both the Web sites and the entertainment industry," Pulgram told the E-Commerce Times. "That kept them from digging in to fight — and let them find common ground quickly."
Studios Coming Around
Record companies have begun to accept social networking as a viable business model, rather than viewing it as a mechanism for encouraging copyright infringement, a change in attitude from just a few years ago, said Dylan Ruga, a partner with the law firm of Steptoe & Johnson.
"Most people use social networking sites because of convenience, not because of a desire to engage in copyright infringement," he noted. "With literally millions of songs and other forms of digital content available, social networking sites have become the easiest way of finding and downloading your favorite music or video."
The idea has caught on with the studios, he said.
A New Model
A few weeks ago, Imeem went live with audio-filtering software provided by copyright management companySnocap. It is unclear whether flipping the switch on this application was part of the agreement with Warner Music Group. Imeem had been working with Snocap to implement a digital registry for rights owners prior to the suit, according to Alex Rofman, vice president of business development at Snocap.
"We think it is great that Warner and Imeem have come to terms that embrace reality of digital media today," Rofman told the E-Commerce Times.
Snocap's model fits into Imeem's and Warner's vision of how the social networking site will access Warner's content, he pointed out. "They want to launch a service in which every rights holder can participate at the level they choose — for instance, a particular cut from one album can be registered … to be streamed. Another, though, might not be." When the content is registered and streamed, the rights owner receives a portion of the revenue.
"Ultimately, this model will lead to more rights holders participating and consumers having the choice to which they have become accustomed," Rofman said.