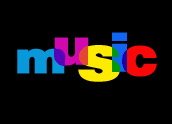 Melodeo and Warner Music Group today announced they have signed an agreement to allow consumers to securely download entire tracks from WMG's music catalog directly to their mobile phones.
Melodeo, a Seattle-based company, provides music to wireless subscribers through a mobile-music solution installed on the wireless phone.
The software allows consumers to shop, preview, purchase, play and store full-length music tracks using their wireless phone.
Wireless operators also can deploy Melodeo technology on their networks, allowing them to offer subscribers access to WMG's catalog. With the service, consumers can purchase and download full-length songs directly from their handsets, over the air to their wireless phone.
Concurrently, Telefonica, a leading operator in Spanish and Portuguese markets, today announced that it also will adopt the Melodeo mobile-music solution, allowing the company to provide secure digital music to Telefonica wireless subscribers in Spain. Telefonica, the sixth largest operator in the world in terms of market capitalization, offers the service to subscribers under the brand name Mplay.
Next Step
"The companies believe that enabling full-length downloads directly to mobile phones will have a very significant impact on the music and wireless industries," Bill Valenti, Melodeo CEO, explained. "Melodeo has developed an integrated, turn-key solution that delivers a very user-friendly experience."
Michael Nash, senior vice president for Internet Strategy and Business Development at Warner Music Group, said: "With the global penetration of the wireless platform and the dramatic expansion of mobile phones' functionality, our agreement with Melodeo positions us to take advantage of a dramatic next step for consuming music."
Melodeo's Valenti explained that another reason the major record companies are enthusiastic about Melodeo's solution has to do with digital rights management (DRM). "In an age where DRM is top-of-mind, Melodeo offers not only a superior technological solution, but it has taken great care to secure and protect digital media rights."
Looking forward, Valenti said: "There's no denying the market potential for music delivered to mobile phones. In 2003, there were approximately 526 million wireless phones sold. Nearly everyone carries a mobile device. It is the one device that is always with you, and music is largely an impulse buy."
He added: "We know consumer interest in downloadable music, as demonstrated by the popularity of the iPod and other digital music players, is tremendous. But because of the ubiquity of cell phones, the potential for music delivery to wireless phones is phenomenal, and will go far beyond the simple download of ring tones."
Bob Egan, president of Mobile Competency, said: "A couple of holiday seasons ago it was the camera phone. As we approach this holiday season, it is clear 2005 will ring in with music, and that surely will be a love song to subscribers and mobile operators alike. "
Convergence of Lifestyles
Egan explained: "Putting music on a mobile phone combines what have been two separate, yet instinctive and natural lifestyles, into one powerful package that everyone carries with them."
Melodeo's software incorporates the most advanced audio codec, aacPlus from Coding Technologies, which produces music files in the 500 to 750K range, significantly smaller than a typical MP3 file, in a solution that is downloaded, not streamed, saving valuable bandwidth.
Subscribers can download the Melodeo client software, which offers stereo capabilities and music-store connectivity, over the air, or the software can be built into the handset at the point of manufacture. While phone memory varies by brand, users can expect to store roughly 75 to 125 tracks with 64 MB of memory.