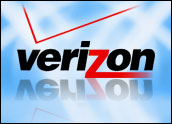 The stagnant telecom equipment market received a major boost with Verizon Wireless' award of a three-year, US$6 billion contract to its primary network infrastructure provider, Alcatel-Lucent.
Under the contract, Alcatel-Lucent will supply a range of equipment, software and services to support Verizon Wireless' transition to an all-IP (Internet protocol) network.
There are many implications to the contract. For starters, the size of the deal is good news for Alcatel-Lucent and others in this space that have not yet recovered from the dot-com implosion, according to Charles King, principal of Pund-IT.
"It has been a tough time in the telecom equipment market for the last couple of years as wireline carriers have scaled back services," he told the E-Commerce Times. As wireless carriers begin to mature, offering second- and third-generation services such as fixed mobile convergence, new opportunities will emerge.
The Next Generation
Verizon Wireless' $6 billion investment will allow it to offer a new level of services — and no doubt prompt competitors to make similar investments.
"We will deliver value over fully interoperable IP services that enhance the lifestyles of our customers — by offering multimedia services that combine voice, data, and video capabilities," said Dick Lynch, chief technology officer and executive vice president of Verizon Wireless.
Voice over IP (VoIP), push-to-x (immediate access to something other than a cell phone) and mobile video telephony are among the new service offerings that can be expected from the deployment of the various components of Alcatel-Lucent's IMS (Internet multimedia solution).
Verizon Wireless will also be able to better accommodate multi-vendor interoperability of these systems with the investment in its network.
"It will result in a fantastic upgrade in quality and capability of service," Michael Voellinger, vice president and mobile analyst for Telwares, told the E-Commerce Times.
Verizon Wireless has reached the point where it is ready to leverage its global network and global backbone to deliver next-generation services, he said.
Another boon for the customer, Voellinger added, will be better pricing, since delivering services will be far more cost-efficient with an upgraded infrastructure.
"Wireless has traditionally been cumbersome to deliver. Remedying this has been part of the maturing process," he said.
Competing on VoIP
While most of the mobile user market is familiar with the earliest version of some of these services — such as mobile TV and video and instant messaging — few have seen wireless VoIP in action. That is because hardly any wireless operators have invested in it thus far, Jon Arnold, principal of J Arnold & Associates, told the E-Commerce Times.
"There hasn't been much incentive for wireless operators to get into VoIP because their own markets have been growing so quickly," he explained.
However, these providers haven't been unaware of the damage VoIP technology has visited upon the wireline companies. Wireless firms such as Verizon Wireless are starting to think about positioning themselves to offer value-add VoIP services — not a standalone service that could cannibalize its subscriber base — as illustrated by the firm's $6 billion commitment, Arnold pointed out.
"One of the product direction trends is the seamless handoff of traffic wireline to wireless network — or fixed mobile convergence," he said. "The idea is to keep the subscriber talking through the same call."
Another wireless VoIP opportunity involves shifting callers from cellular networks to WiFi networks as needed.
"The time is coming when people will want to keep calls moving seamlessly from one network to another," predicted Arnold. "Technically, this is possible — but it is difficult to do because the operators will have to keep track of which network will be credited which minutes for the revenue."
Tech and Specs
Under the agreement, selected IMS services will be enabled through the addition of Alcatel-Lucent's IMS platforms with the A-IMS-compliant Application Manager and Services Data Manager functions.
Existing packet switches supplied by Alcatel-Lucent will be upgraded to support IP soft handoff and Transcoder Free Operation, and the Alcatel-Lucent 7750 Service Router will also provide IP routing and Ethernet aggregation.
Verizon Wireless will incorporate Alcatel-Lucent's optical and wireless transmission products in its network, including MDR 8000 digital microwave radios. The Alcatel-Lucent optical networking products will include the optical cross-connects LambdaUnite and 1671 Service Connect (SC), as well as the Metropolis DMX product family.