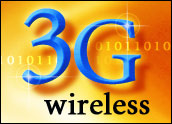 France-based telecom giant Alcatel said Friday it had reached an agreement to acquire the Universal Mobile Telecommunications (UMTS) wireless access business unit of Nortel in a deal valued at about US$320 million.
The deal is aimed at boosting Alcatel's profile in the wireless broadband space, and represents the latest change for the transforming Nortel, which is trying to return to prominence in the telecom gear sector under new leadership.
Growing Market
Alcatel said it believed the acquisition would make it one of the world's largest suppliers of UMTS radio access solutions, a market the company said is growing rapidly. The company said Vodafone and Orange, two of Europe's larger carriers, already use its UMTS solutions.
Alcatel is also in the process of acquiring Lucent Technologies, a company it agreed to buy in April in a deal valued at $13.4 billion at the time.
The acquisition comes with some 14 existing customer contracts, as well as Nortel intellectual property and product lines. Alcatel said it expects "a significant majority of employees" from the unit to become Alcatel workers.
"The expertise of Nortel's UMTS team is well-known," said Marc Rouanne, president of Alcatel's mobile communications division. UMTS would become part of a portfolio of next-generation high-speed wireless access solutions, including WiMax, EDGE and other technologies, he added.
Bundle of Joy
Alcatel is eyeing a back-end twist on the bundled services more and more carriers are selling to customers, hoping to become a one-stop shop for broadband services delivery in both the wired and wireless settings.
"Together with our long-standing leadership in DSL, [the acquisition] makes us the partner of choice to assist our customers in their network transformation towards seamless broadband," Rouanne declared.
Nortel said the deal is a boost for the company in that it will allow it to focus on other business lines, and that customers would be assured continued support from Nortel during the transition, and from Alcatel after the transaction is complete.
After the sale, Alcatel said it would service one of the four top UMTS networks around the world, and boast a larger footprint in areas where 3G services are already well-established, such as South Korea, Italy, Spain and France. The company added that it would also be well-positioned to compete for 3G contracts in China, where GSM/EDGE technology is gaining traction for high-speed wireless transmission.
Paring Down
Alcatel had been known to be among the companies kicking the tires on the Nortel wireless line, and the price tag on the deal caught some by surprise. One France-based analyst recently said the 3G line could fetch closer to $500 million or more if bidding escalated the price.
Selling the unit makes sense for Nortel, because despite its highly regarded technology, the line was not profitable and was a drag on efforts to turn the company around as it tried to distance itself from poor performance and accounting scandals.
Within Nortel, the UMTS unit "lacked the scale and momentum needed to become profitable," new CEO Mike Zafirovsky said, and Nortel can use the resources from the deal to focus on stronger business lines and emerging markets such as IP video and voice.
Zafirovsky is overseeing an ambitious effort to turn Nortel around, recently cutting more than 1,000 jobs and reducing benefits for some workers, even as investments are being made to become more of a player in the market for convergence solutions that enable cable and telecom companies to offer multiple services over the same network.
Nortel has had difficulty outrunning an accounting scandal that cost it several top-ranking executives and forced it to restate years' worth of results. Telecom analyst Jeff Kagan said the company needs to put that to rest and then focus on restoring the luster of its brand.
"Nortel has good relationships with telecom carriers, who need their products to beef up their networks," Kagan noted. "First it has to get its own house in order, then it can try to start winning back market share."