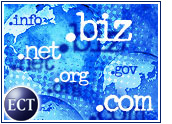 Senator Conrad Burns (R-Montana) has announced plans to introduce a bill that would give the U.S. government more influence over ICANN (Internet Corporation for Assigned Names and Numbers), the overseer of Internet addressing and traffic.
The statement comes just weeks before an ICANN reform committee is due to meet in Romania to discuss the organization's future.
"Senator Burns feels that ICANN has exceeded its authority," Jennifer O'Shea, a spokesperson from the senator's office, told the E-Commerce Times. "Unless it allows the government to take more of a role in managing, it may be stripped of its authority."
Inner Turmoil
ICANN operates under a contract with the U.S. Department of Commerce, although it is not a government agency.
The contract, which comes up for renewal in the fall, requires the organization to meet several conditions, such as increasing security and putting a governance process in place.
"There is a clear absence of due process and transparency," O'Shea said, "especially with respect to its board structure."
Internal tension over operations has prevented ICANN from fully meeting the government's conditions.
From its inception, the organization was intended to balance industry and consumer groups, but discussions over how to elect board members proved contentious. Fumbled attempts at democratic elections cost ICANN time and credibility.
Other criticism from consumers centered on ICANN's lack of enforcement, naming processes and U.S.-focused decisions.
Wait and See
ICANN spokesperson Mary Hewitt told the E-Commerce Times that the organization respects Senator Burns' mission.
However, she said, ICANN is waiting for a blueprint to come out of the reform committee before any changes are made.
Hewitt added that for every person who is keen for more federal control of ICANN, someone else favors the opposite outcome.
"What we get from many is that there is too much interest from the U.S. government, and about the exact same number of people saying there isn't enough involvement," she said.
ICANN, But You Can't
Criticism that ICANN is too U.S.-dominated is a familiar refrain, and is increasing as other countries get wired and want to be part of the process. There also has been debate about the appropriate amount of government influence over the organization.
Rick Villers, vice president of Internet research at Forrester, told the E-Commerce Times: "The whole point of why ICANN was created was because there was a feeling the government was too involved. But times have changed."
Since the organization was formed in 1998, the Internet has become more international — and more lucrative. "The real issues are money and how the system is operated," Villers said.
Those issues are especially important at a time when new top-level domains, including dot-biz and dot-info, are in high demand.
Spared Change?
But complete control by the U.S. government could cause more grumbling in the international community.
"The proposal here to involve the government more is challenging, because it starts getting into the fuzzy issue of censorship," Villers said. "Basically, you'd be censoring someone's presence in the process, and that runs counter to the whole idea of the Internet."
Even if Senator Burns' intended bill were to pass, requiring ICANN to be more fully nestled under the U.S. government's thumb, the status quo might prevail.
"It would be very hard to see how the bill could radically change the system," Villers noted. "It would be exceedingly difficult to exert control without shutting down all connections between the Internet and rest of the world."