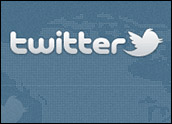 Twitter on Monday unveiled a new feature that adds related headlines to embedded tweets, an addition that will help to tell the "story behind the tweet," the company said.
"Starting today, you will see a new 'Related headlines' section on the permalink page of tweets that have been embedded on websites," explained Brian Wallerstein, a software engineer with the company. "It lists and links to websites where the tweet was embedded, making it easier to discover stories that provide more context."
So, embedded tweets will remain as they have been, but on the timelines of the Twitter users who originally tweeted them, the related headlines will be displayed as well.
Twitter used a tweet from NBA player Jason Collins to demonstrate the new features. In a tweet shortly after Collins came out as gay, he thanked his followers for the support he received that day and said he has chosen the "road less traveled." Below the tweet are now links to news stories that put his words into context — they're the articles that detail his recent revelation that he is gay.
In addition to helping users understand the larger story behind individual tweets, the feature could help publishers drive clicks to articles and help to expand the ranks of their followers, Twitter said.
Twitter did not respond to our request for further details.
Adding Context
The new feature could appeal to one of Twitter's biggest user bases — individual tweeters hoping that one of their 140-character comments on the social forum will gain them additional recognition, notoriety and followers, said Pim Bilderbeek, principal analyst atGigaOM Pro and founder of Bilderbeek Consulting.
At the same time, those are the users that might get the most upset if Twitter's algorithms mistakenly add incorrect context to a tweet, or if they add context to a "subtweet" — Tweets that are used to anonymously vent about someone or something on Twitter without naming that person or company.
Still, considering that it's a public social network where publications and users are hoping their tweets get as many eyeballs as possible, the related headlines feature should be a hit, Bilderbeek said.
"I would think all users would love this, because it recognizes the importance of their tweet," he told the E-Commerce Times.
The new feature will also help casual Twitter users feel that they are part of the larger conversations that the site is hoping to cultivate, said Nipa Shah, president of Jenesys Group. As the site works to become the go-to spot to chat about national events, TV shows, breaking news and major sporting events, providing some context about the larger ongoing conversations can help pull in more engaged users.
"It's a great feature," Shah told the E-Commerce Times. "Users love getting related info in one place. Those who love Twitter and use it the right way should enjoy it."
Revenue Possibilities
As of now, Twitter's related headline feature is free. If it's popular going forward, though, it has the potential to be an additional revenue stream for Twitter, said Bilderbeek — but the site will have to answer editorial questions about that money as they arise so it doesn't become a way for companies to get cheap sponsored content.
"There is a possible monetizing moment here," he explained. "Potentially Twitter could ask publications for money, because they promote the Web story the tweet was placed in. Advertorial or brand journalists could potentially also make use of this new feature, widening the monetizing opportunities but blurring the lines between paid, earned and owned media even further."