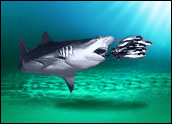 The Thomson Corporation and KnowledgeNet, a privately held company, have signed an agreement under which Thomson will acquire KnowledgeNet and merge it with its enterprise learning business, Thomson NETg.
"The acquisition underscores our commitment to delivering high-impact integrated learning solutions for the corporate, government, academic and professional business communities," said Ronald H. Schlosser, president and chief executive officer of Thomson Learning. "KnowledgeNet's technology platform and sales force capability dovetail well with Thomson NETg's learning solutions, resulting in increased opportunities for cross-selling and gaining overall market share."
Thomson NETg provides a range of learning content and technologies, including electronic learning and reference tools, Web-based assessments and certifications, as well as more traditional tools such as textbooks, job aids and instructor-led materials.
KnowledgeNet offers a platform designed to enable any combination of self-paced, instructor-led and mobile learning, including a virtual format of instructor-led training that the company calls "live e-learning."
The transaction, expected to close later this year, is subject to customary regulatory and closing conditions, including the expiration of the waiting period under the Hart-Scott-Rodino Antitrust Improvements Act of 1976, as amended.