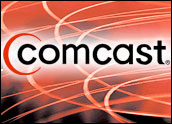 Some two weeks after the Federal Communications Commission rebuked Comcast for its network management practices, the government agency has spelled out details of the cable provider's marching orders in a 67-page supplement.
Within the next 30 days, Comcast must make a full disclosure to the FCC of the behavior that lowered the regulatory oversight boom: "the precise contours of the network management practices at issue here, including what equipment has been utilized, when it began to be employed, when and under what circumstances it has been used, how it has been configured, what protocols have been affected, and where it has been deployed."
There are other terms to the order: Comcast must submit a compliance plan to the FCC detailing how it intends to transition to a "non discriminatory" network management system by year end. It must also provide details about the system it will deploy in January, including the thresholds that will trigger any limits on customers' access to bandwidth.
Litigation Road Map
None of the additional requirements, however, are likely to strike as much fear in Comcast as the demand for disclosure, Jonathan L. Kramer, founding attorney of Kramer Telecom Law Firm, told the E-Commerce Times.
"Here is what is going to happen," he predicted: "[By Monday], I fully expect Comcast will go into federal court to block the FCC's enforcement of its order."
The order is requesting information that will provide a road map to the parties that are suing Comcast on this matter. "Millions of dollars of potential liability are at stake," Kramer pointed out.
Most likely, Comcast will ask the judge to either set aside the entire order or at least a portion of the order dealing with the disclosure, he said. "The basis will be that the FCC isn't a proper agency for court discovery."
Of course, Comcast has other avenues to explore, such as the FCC's authority in this matter.
"The FCC does not have the authority it is claiming with this order," Ryan Radia, research associate in tech policy at Competitive Enterprise Institute, told the E-Commerce Times. "Hopefully it will be appealed."
The FCC, for its part, addressed its regulatory authority in the supplement it released. "We do have the authority," Robert Kenny, a spokesperson with the FCC, told the E-Commerce Times, citing not only specific regulations that grant the FCC the power to act but also the 2005 Supreme Court decision in FCC v. Brand X.
Comcast is mum on how it will proceed. "We are exploring all options right now," Sena Fitzmaurice, senior director of corporate communications and government affairs, told the E-Commerce Times.
First Blood
Regardless of how this story unfolds, Net neutrality advocates have clearly drawn first blood in their fight to keep Internet service providers from regulating bandwidth and traffic on their networks. Indeed, they almost couldn't lose, given how egregious Comcast's actions were.
The FCC's ruling resulted from a complaint filed by Free Press and Public Knowledge in response to an Associated Press report last fall, which claimed that Comcast had been interfering with customers' file-sharing activities by masquerading as users and interrupting P2P connections.
Comcast, the FCC pointed out, was deceptive about its activities in response to numerous queries. "When first confronted with these press reports, Comcast — the nation's second largest provider of broadband Internet access services — misleadingly disclaimed any responsibility for the customers' problems," the supplement reads. "Comcast [later] changed its account and admitted that it targets peer-to-peer traffic for interference."
Despite the FCC's criticism, Free Press and Public Knowledge can hardly be declared clear victors — there are too many questions still unanswered.
These agencies "may have won the battle but lost the war," T. Barton Carter, a law professor at Boston University, told the E-Commerce Times.
"If the FCC had done nothing, it would have provoked a stronger reaction from Net neutrality advocates and given them real ammunition to lobby for a law." Now, he speculated, it may be less likely that Congress will pass a law protecting Net neutrality, because it can point to the FCC's advocacy.
Second-guessing Washington, though, is not easy, he added. A law may not have passed even if Comcast were used as a poster child for inappropriate network monitoring, he added.
The problem, both sides agree, is that the FCC hasn't issued general rules or regulations on this matter. "What it has done is just say to Comcast 'you can't do this — try again,'" Carter said.
Still, the ruling could be a foot in the door for Net neutrality proponents, Jerry Brito, a senior research fellow with the Regulatory Studies Program at George Mason University, told the E-Commerce Times — but he too takes issue with the vagueness of the ruling.
"We don't know what the FCC's reasoning is here — how it is deciding whether a company is violating Net neutrality principals or not," Brito said.
A policy statement, he added, is not a legitimate rule.
Honesty Rules
The providers also want clarification, Competitive Enterprise Institute's Radia said. "This ruling has created a lot of regulatory uncertainty. It appears to be saying that a network practice is reasonable if it is disclosed to the customer. But then where does that leave AT&T, which does disclose that it limits P2P access on its wireless network?"
The FCC, for its part, has explained why it remains vague in its description of appropriate network management: "Comcast and several other commenters maintain a continual refrain that 'all network providers must manage bandwidth in some manner' and that providers need 'flexibility to engage in the reasonable network management practices.' We do not disagree, which is precisely why we do not adopt here an inflexible framework micromanaging providers' network management practices."
What that means, in essence, is that no clear policy has actually been adopted.
"We will decide this on a case-by-case basis," the FCC's Kenny said.
If the Comcast saga is any indication, a provider's disclosure to its customers will weigh heavily in the FCC's decision making, attorney Kramer said. Comcast should have "been honest with its customers and the FCC, and explained upfront how it was managing its network. They are basically being slammed for their failure to truthfully disclose."
As for what constitutes appropriate network management, Kramer offered this pearl of wisdom: "The best definition I have ever seen is 'a provider that screws its customers equally.'"