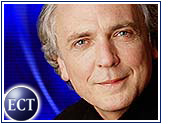 Yahoo! (Nasdaq: YHOO) helped sink several dot-com stocks Thursday, a day after the company warned that earnings for 2001 will be hurt by slumping online advertising sales.
Analysts said the company is setting its expectations very low, with the intention that Yahoo! would have nowhere to go but up. Yahoo! closed Thursday at US$25.88, down $4.62 on the day and less than a dollar from a 52-week low.
"In general, it has been a situation where companies have tried to guide expectations lower, and usually they were beating those expectations," Tomas Isakowitz, who follows the company for Janney Montgomery Scott, told the E-Commerce Times. "This is one quarter where that didn't happen."
Isakowitz added that he is "pretty sure that [Yahoo!] is putting a very low barrier. They're giving guidance that they think that they can beat."
Shares Sink
Although Santa Clara, California-based Yahoo! — the most popular portal on the Web — reported fourth-quarter earnings that were in line with expectations, its grim outlook for the near future weighed on others that depend on ad spending, which analysts say is in for a prolonged downturn.
On a day when the Nasdaq closed up 116.30 to 2640.48, the news from Yahoo! spooked investors in online advertising company DoubleClick (Nasdaq: DCLK), which closed down $1.19 at $11.25.
After the close of trading, DoubleClick reported that although its Q4 2000 earnings met expectations, the company faced an upcoming loss in Q1 2001 because of lowered ad revenues. However, DoubleClick stock was moving up into the $12 range as after-hours trading began.
ValueClick (Nasdaq: VCLK), another Internet advertiser, lost 44 cents to $4.25.
Very Empty or a Little Full
While ad firms twisted in the wind, observers continued to debate how to interpret Yahoo's earnings report. Yahoo! said fourth-quarter revenue rose 53 percent from a year earlier to $310.9 million, while net income totaled $80.24 million, or 13 cents per share — in line with analyst forecasts.
For the year ahead, however, Yahoo! said results will be lower than previously thought, as the online ad slowdown proves worse than expected.
Yahoo! chief executive officer Timothy Koogle said his company has traditionally taken a more "conservative" view of the future than analysts have. "If the analysts are correct, we stand to benefit," he told CNBC.
However, some analysts still think Yahoo's stock has more downward movement ahead of it.
Below Cautious
Janney Montgomery's Isakowitz assigned Yahoo! a sell rating, a rarity in the industry.
"My sense is the company's still being somewhat optimistic," Isakowitz said.
Additionally, Lauren Cooks Levitan of Robertson Stephens said the company's 2001 guidance is "well below" her firm's "already cautious outlook." Levitan cut her revenue estimate for the year to $1.2 billion from $1.35 billion, and her earnings per share forecast to 31 cents from 52 cents.
"We recommend only investors with a particularly long-term investment horizon take advantage of the prolonged weakness that we anticipate to build positions," Levitan wrote in a research note.
Long Road Ahead
Yahoo! shares have dropped more than 85 percent over the past year. The company, which analysts say gets 90 percent of its revenue from advertising sales, has lost business as dot-com clients cut back on spending or, like Pets.com, went out of business entirely.
In its earnings report, Yahoo! said it has gotten more old-line companies to post ads on its network. The company said 32 of Fortune 50 companies and 55 of the Fortune 100 advertise on Yahoo! properties.