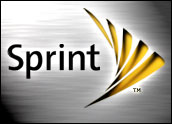 The parent company of T-Mobile, the fourth-largest U.S. wireless company, is considering a bid for Sprint Nextel, the carrier just north of it on the size chart, according to a British newspaper.Citing anonymous sources, The Sunday Telegraph reported Sunday that Deutsche Telekom could make the offer within the next few weeks.
T-Mobile USA referred questions to Deutsche Telekom's media relations office, which did not respond to a request for comment by deadline for this article.
Sprint spokesperson James Fisher said his company had no comment.
Pros and Cons
Such a deal, if it were to happen, would create a large and potentially strong player to nip at the heels of market leaders AT&T and Verizon.
However, it would also present a potentially problematic integration that could cost the combined companies customers and market share, said Chris Collins, a wireless telecom analyst with the Yankee Group.
"There's a lot of reasons to think this is a bad idea," Collins told the E-Commerce Times.
Investors didn't seem to share the sentiment. Sprint shares were up 12 percent by mid-day Monday. Deutsche Telekom was trading slightly down.
Different Cultures
Sprint and T-Mobile run on different technologies. They are geographically disparate, and they also appeal largely to different markets, Collins said. T-Mobile is generally considered a stronger player in the consumer market, with Sprint and its Nextel push-to-talk brand stronger in the enterprise market.
In addition, Sprint is still trying to unwind some of the damage done from its merger with Nextel in 2004.
The deal caused Sprint to write off US$31 billion in related charges and had ramifications for the company's internal structure and customer relations components that caused it to lose its way to a degree, said Jeff Kagan, an independent telecom industry analyst.
Sprint is two years into a rebuilding effort under CEO Dan Hesse, a former AT&T executive.
"The company has gone a long way," Kagan told the E-Commerce Times. "Most customers are actually happy. They are repairing the problems. However, the company keeps losing customers, and that has to be turned around."
Would It Help?
Whether combining the No. 3 and No. 4 wireless companies is the U.S. would accomplish that is another matter.
A merger would be a better strategy than T-Mobile swallowing Sprint whole, but even a merger would be difficult, suggested Kagan.
"Sprint is already two companies — Sprint and Nextel," he said. "A merger with T-Mobile would turn it into three companies. It may be difficult to integrate all three pieces. Not undoable, but difficult."
Making the Case
Risks aside, it does make some sense for the companies to combine, according to Collins.
"We're in a much more mature industry now," he said. "We're forecasting next to no growth in subscriber base."
A combined company could stand a better chance of grabbing market share from the leaders, said Collins.
The two are the most likely candidates for a combination; there aren't any other major wireless providers the size of T-Mobile or Sprint.
"The market is really shaping up so there are two very dominant players, AT&T and Verizon, competing with one another," Collins said. "There's enough room for a third player, but it's going to be hard for a third and fourth player to compete."