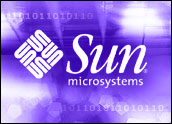 Despite plunging revenues due to the resistance of European regulators to its pending acquisition by Oracle, Sun Microsystems has rolled out enhancements to three key products in its Java platform:
Java Platform Enterprise Edition 6
GlassFish Enterprise Server v3
NetBeans IDE 6.8
Sun Microsystems was not giving interviews about these launches, company spokesperson Jacki DeCoster told the E-Commerce Times.
Interesting Timing
The upgrades focus on providing more flexibility to developers. A new Java EE 6 tool, for example, gives developers a lightweight deployment option, instead of requiring them to use the full platform. Enhancements to GlassFish v3 have made it much faster to use.
Much of this functionality has likely been in the works for some time, Charles King, principal of Pund-IT, told the E-Commerce Times. However, the timing of the releases — just as the European Union opens a two-day closed hearing on the Oracle acquisition — is probably not coincidental.
The EU's regulatory authority has expressed deep reservations about the deal, especially the fate of MySQL if it should transfer to Oracle.
"One of the deal's defined value propositions is the Java portion of Sun's intellectual property," King said. The public rollout of these products, I am sure, is also a means of punctuating that Sun Microsystems continues to innovate and develop Java even as the acquisition is underway."
Boosting Confidence
The rollout may also have been intended to boost the confidence of Sun Microsystems' customer base, which no doubt has grown increasingly dubious about the company's ability to update and deliver new products.
Oracle CEO Larry Ellison has said that Sun Microsystems is bleeding about $100 million a month while the acquisition languishes. Sun recently made deep cuts in its workforce.
"I think what Sun is trying to say with this release is that it is still moving forward despite its problems," King said. "Sun is running into the successful migration efforts of its competitors and continues to struggle with financial difficulties. So what we have here is a company making noise about what is going well."
Product Highlights
Sun's Java Platform Enterprise Edition 6, Java EE 6, has been upgraded with a new feature called "Profiles." Sun is launching this feature with a profile that allows users to address Web application deployment scenarios without having to develop a custom stack. Additional profiles to address different application scenarios are expected to roll out in future upgrades.
Another change to Java EE 6 defines extensibility features as a means to embrace and support external communities and innovations and allow them to plug in to the platform.
Sun Microsystems also announced the availability of Sun GlassFish Enterprise Server v3, the latest release of its commercial Java Platform Enterprise Edition (Java EE) application server and its open source counterpart, GlassFish v3.
Sun GlassFish Enterprise Server v3 includes support for the new Java EE 6 Web Profile tool, as well as new features to improve startup time and enhanced monitoring capabilities. According to internal Sun benchmarks, Sun GlassFish Enterprise Server v3 startup times are more than twice as fast as v2 — and in the case of the Web Profile offering, nearly three times faster.
Finally, Sun Microsystems rolled out NetBeans Integrated Development Environment 6.8. The new IDE is designed to support — and take advantage of — the upgrades in Java EE 6 and Sun GlassFish Enterprise Server v3.
For example, NetBeans IDE 6.8 provides access to the latest Java EE 6 language features that simplify Java application creation, including Pojo-like development, more annotations, and less XML configuration. Also, developers can easily target and deploy to GlassFish v3, including the new GlassFish v3 Web Profile.
NetBeans IDE 6.8 also offers expanded support for PHP 5.3 and the Symfony framework, and tighter integration with Project Kenai, a collaborative environment for hosting open source projects.