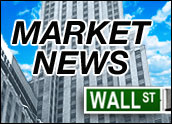 Stocks ended mixed today as investors turned cautious ahead of a slew of events next week that could impact everything from oil prices to interest rates.
The Dow was lower by 31.19 points, or 0.30 percent, to 10,467.40. The Nasdaq was marginally higher, gaining 1.06 points, or 0.05 percent, to 2,047.15 and the S&P 500 closed at 1,174.55, up 0.48 points, or 0.04 percent.
Key Events
Market watchers noted that the next week will bring some key events that could impact the U.S. economy and investor attitudes. The Federal Open Market Committee meets starting February 1 to weigh whether to move interest rates. Consensus forecasts are for another quarter-point hike.
Meanwhile, the Iraq election is scheduled for January 30, with the run-up expected to be met with continued violence on the scale that occurred yesterday, which was the deadliest day for U.S. troops in the country since the war began.
Violence and unrest in Iraq could cause oil prices to spike over supply concerns. However, prices rose only modestly today, up 6 cents per barrel to US$48.84 on the New York Mercantile Exchange.
Factories Churning
A government report today said the industrial sector in the U.S. had a stellar year in 2004, with big-ticket orders to factories up almost 11 percent, the biggest one-year gain in 10 years.
The report also indicated that factories met the orders largely by increasing productivity, with job growth in the manufacturing sector sluggish.
Elsewhere, the Labor Department said 325,000 newly unemployed Americans filed claims for jobless benefits last week, up 7,000 from the previous week, when they had dipped to their lowest levels in three years.
More current economic data is due tomorrow, with the government set to release preliminary estimates for gross domestic product for the fourth quarter, which should help investors judge the overall strength of the economy.