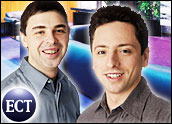 Google's Web mail service, Gmail, has drawn fire from privacy advocates sinceits launch April 1st. The latest to speak out is California state senator Liz Figueroa,who is drafting legislation to block the free e-mail service. Figueroa, a Democrat, notedthat she is moving to block Gmail because she believes its e-mail content scanning reduces users' privacy.
Last week, Gmail was sharply criticized in an open letter from 28 electronicprivacy organizations, including the Electronic Privacy Information Centerand the World Privacy Forum. Figueroa also sent a letter to Google lastweek, with a strong suggestion that the company scrap its plan toinclude scanning of e-mail message content.
Figueroa told the E-Commerce Times that Google executives spoke with her Monday,but the outcome was not what she wanted.
"We came to the consensus that we've agreed to disagree," she said. "We viewit very differently. They see [content scanning] as a service. I see it asinvasion of privacy."
Government Intervention
Figueroa's legislation is already being drafted, and she said she expects itwill be completed in a month.
She noted that the legislation would not block Google from launching Gmailentirely. Instead, it would only require that the company provide customerswith full disclosure about how their information is being used and the degreeto which their e-mail content will be scanned.
"We're not trying to outlaw the service," she said. "We just want to makesure that all parties are aware of what's going on. If you're fine withhaving advertising put into your e-mail, then that's okay. But I might not befine with it. And if I'm not told about what's happening, that's not okay."
Future Concerns
Figueroa also expressed concern that even if users agree to the conditionsset forth by Google, the practice could grow out of control.
"I could be e-mailing someone about a soccer game," she noted, "and suddenlyI'm getting e-mails about professional games and equipment. I could even havethe auto industry telling me which minivan to buy."
Figueroa said she believes the program is a "Faustian bargain" that underminesthe expectation of privacy in communication. In a press release on the issue, thesenator compared the practice to letting the phone company listen in on calls andinterrupt at any time for an advertisement.
"In our world of technology, e-mail is viewed as private communication, justlike written letters," she said. "So, a lot of people feel strongly that noone should be reviewing your e-mail, even if it's a machine."
Growing Grumbles
When Gmail was announced April 1st, it was notable for its ambitious aim tooffer users 1 GB of storage. Since this is more than 100 times the storageoffered by other free services, technology observers posited thatGoogle's service would be popular among users.
Analysts also noted that the move could even force other companies, such asYahoo and Microsoft, to boost their own free storage offerings.
But the tradeoff for all that storage is what concerns privacy advocates. Inexchange for so much capacity, users must agree to let Google's machinesscan their incoming e-mail to deliver targeted ads within e-mailmessages based on the content.
Google maintains that because the scanning is done by machine and not byhumans, users' privacy is protected.
Larger Issues
However, Pam Dixon, executive director of the World Privacy Forum, told the E-Commerce Times that "scanning of text really violates implicit trust, and that's a significant problem."
She added that privacy advocates are anxious about where this trend mightlead. Even if Google is exemplary in keeping information private, othersthat use the technology might not be so pure of heart.
"E-mail is now used in courts as evidence," Dixon said. "Will there be e-mailscanning to obtain a subpoena? The answer is that with this technology, itcould be quite probable. And that's just one of the doors that it opens."