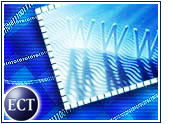 Internet postage company Stamps.com (Nasdaq: STMP) announced Wednesday that it is cutting its workforce by 50 percent, or approximately 150 jobs.
The company said the job cuts would come at all locations, including its Santa Monica, California headquarters and its Bellevue, Washington operation.
"This plan reflects our commitment to getting Stamps.com back to thebasics, operating on the most efficient levels and becoming profitable," Stamps.com chief executive officer Bruce Coleman said.
Wednesday's layoffs are the second time in recent history that the company has dramatically reduced its employee roster. In October, Stamps.com let go 240 employees, or 40 percent of its workforce at the time.
Sticky Situation
Coleman emphasized Wednesday that the company has dramatically cut its burn rate and is making "a new start" with "a growing customer base." Coleman also said that Stamps.com has a "strong market opportunity."
However, despite Stamps.com's optimism, experience shows that U.S. businesses and consumers have been slow to adopt Internet-based postage, and research reveals that dot-com companies making massive layoffs are usually on the road to shutdown.
In November, the soft online postage market led Stamps.com's primary rival E-Stamp to announce that it was getting out of the online postage business and re-inventing itself with an entirely new business model as an Internet-based shipping and logistics firm.
Familiar Story
The saga of Stamps.com, like that of many dot-com startups, is a story of heady highs, followed by a perilous plunge into the depths.
After Stamps.com launched in August 1998, it quickly signed on corporate partners like America Online and office supplies giant Avery Dennison. The company also gained funding from the likes of Intel and Paul Allen's Vulcan Ventures.
Then, after gaining approval from the U.S. Postal Service for a national rollout in August 1999, the company signed up over 87,000 customers in its first 10 weeks of operations.
Return to Sender
By November 1999, the company saw its stock soar to a high of $98.50. However, shortly afterwards, the twin demons of the dot-com downturn and a public that was not sold on the concept of Internet postage sent the company's stock into a freefall that saw it plunge to $2.21 last December.
In its most recent financial report, Stamps.com said it lost $38.5 million, or 80 cents per share, before certaincharges, in the third quarter of 2000. The company is expected by analysts to report fourth-quarter losses of 73 cents per share on February 21st.
Layoffs Mounting
The newly pink-slipped Stamps.com employees are not the only high-tech workers looking for a new gig. According to a report issued Tuesday by Challenger, Gray & Christmas, 11,887e-commerce employees were laid off in January.
February is not off to a better start for dot-com workers. Already this month, online retailer eToys (Nasdaq: ETYS) said it will lay off its remaining 293 employees and wind down operations by the beginning of April, and infrastructure company InfoSpace.com said it has laid off 250 of its 1,200 employees, as part of a plan to cut costs.
Additional layoffs in February include 55 jobs lost at CDNow, and 75 jobs lost as a result of CarsDirect.com's acquisition of Amazon-backed Greenlight.com.