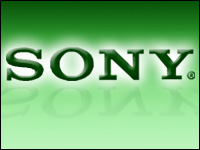 Sony has updated its e-reader family of devices: the Reader Pocket, Reader Touch and Reader Daily. The new Readers offer touchscreen functionality based on infrared sensors that read taps made by a finger or a stylus. They are smaller and lighter, and have redesigned user interfaces.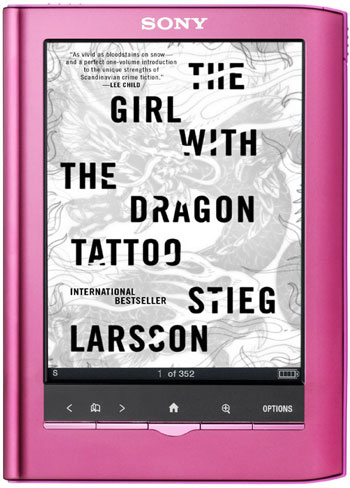 PRS-350 Pocket Edition
In some respects, the upgrades represent a significant leap forward. The previous version of the Pocket, for example, didn't have a touchscreen at all. Theprevious versions of the Touch and Reader had a touchscreen overlaythat critics viewed as too slow and unresponsive.
Sony's new Readers use E-Ink Pearl displays for better contrast.
Whether Sony's new offerings — which in the case of the Reader Pocket andthe Reader Touch do not include Internet connectivity — are enough torealign buying trends and market share in the rapidly growinge-reader market is an open question.
Then there is the matter of price. Going against market trends, Sonyincreased the price of its devices by US$29, $59 and $49, respectively.
Already viewed as expensive, Sony's new price points put even thelow-end device in this group — the Pocket, at $179 — beyond the price ofcompeting products. A Kindle device that includes WiFi can be had for just $139.
A Closer Look
It is difficult to justify the price increases when taking acloser look at the changes.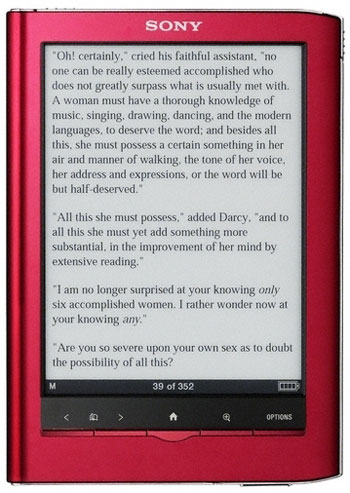 PRS-650 Touch Edition
"None of these enhancements are really that earth-shattering," JimMcGregor, chief technology strategist with In-Stat, told theE-Commerce Times.
For example, the Pocket's new touchscreen has allowed Sony toeliminate the controls on the side. It also has quadrupled the storageto 2 gigabytes of memory.
The Touch has been upgraded with the ability to play MP3 and AAC audiofiles. There are also Memory Stick PRO Duo and SD media slots. Thehigh-end device, the Daily, has added WiFi and Web browsing tocomplement the AT&T 3G connection it already offered.
There are some interesting new touches, though: Users can takenotes with the stylus or type them in via the keyboard and then exportthem to a computer. The devices are also compatible with severale-book formats.
Big in Japan
The bottom line is that thechanges are not significant enough to move the needle much interms of market share, said James Brehm, senior consultant with Frost &Sullivan's information and communication technology practice.
Fortunately for Sony, its e-readers have a huge presence in Japan andother countries that will ensure its long-term viability in the market, hesaid. "They will always be there — they just will never be a marketleader in terms of functionality."
Content Rules
Sony has a reputation for having the highest prices, so the pricepoints won't wield a death blow to these devices, McGregor noted.
Whatis weighing Sony down in the e-reader market is not the hardware orthe price points, but rather its arms-length relationship to content, he explained.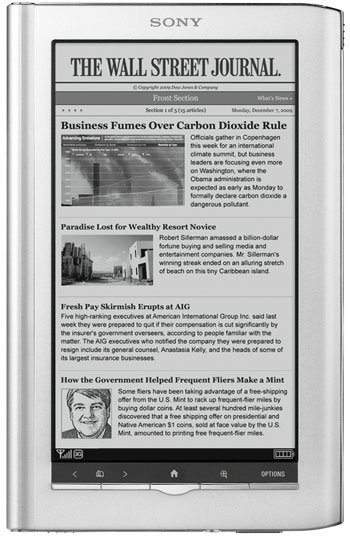 PRS-950 Daily Edition
"It is a problem that both the tablet and e-reader market faces," said McGregor. "The companies that are best positioned to succeed are thecontent owners — the Apples, the Amazons, the Hulus."
Sony's problem is amplified by the fact that the tablet market isencroaching on the e-reader space, he pointed out, and without native content todifferentiate it, it is unlikely to make much progress.
"Right now, there are different price points, [plus] user segmentation in thee-reader and tablet market," McGregor said. "Eventually, though, those lines will blur,and it will become that much harder to compete."