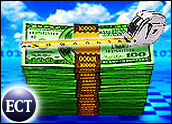 For a long time, small businesses were reluctant to embrace the latest in search engine marketing and other online advertising tactics. The SEM industry was unable to deliver to this group of typically local-interest, cost-conscious companies what they wanted the most: a means to assess how their investments were performing.
"Small businesses are a skeptical bunch. For years, they relied on the Yellow Pages for their traffic," David Glaubke, director of corporate communications with ReachLocal, told the E-Commerce Times. More than any other constituency using online advertising and marketing, he said, small businesses want to see progress quantified. The ability to change on a dime if a campaign is not working is another requirement.
These needs can now be met, thanks to a new generation of free or low-cost technologies that can accurately measure performance and then tweak campaigns for improvements. Indeed, the latest tools are unlike any that have been available to SMBs before, Wendy Pearson, senior director of marketing and communications at Verio, told the E-Commerce Times.
At the same time, small businesses have closely watched their larger counterparts use comparable tools, and they have learned from their strategic mistakes and successes.
"SMBs are finding that it is a new era for search engine marketing for them," Pearson said.
Google Reigns
Not surprisingly, many of the new tools for campaign tracking — at least the ones that fit in most small business budgets — come from Google.
Assuming that the business in question is selling its products or services online, Google AdWords and Google Analytics work together to allow business owners to track the number of sales that result from each ad or ad variation that they post on the Internet, Jonathan Stark, principal of Jonathan Stark Consulting, told the E-Commerce Times.
"Having near real-time feedback about which ad variations are being ignored, which are generating clicks, and which are resulting in sales allows business owners to make adjustments to advertising campaigns on the fly. This level of control is completely unprecedented and can have enormous implications to the bottom line," he observed.
It is the flexibility and granularity of these tools that allow users to develop very agile campaigns. For example, Google provides conversion-tracking code for Pay Per Click Adwords account holders, said Lutze ConsultingCEO Heather Lutze, author of the newly released book, The FindAbility Formula: The Simple and Non-Technical Approach To Search Engine Marketing.
"It will tell you from this specific keyword that you received "X" amount of Actions or "Yes's" on your site: "Yes" I downloaded your white paper, "Yes" I viewed your video, or "Yes" I filled out your contact form," she told the E-Commerce Times.
Google Editor can be used to make changes based on performance. "This is a tool you download and keep on your computer," Lutze continued. "This syncs with your Google Adwords Pay Per Click account and let's you see what is working by keyword, ad text and conversions."
There are other free options as well. "My agency loves Website Grader to see search scores," Lorrie Thomas, principal of Lorrie Thomas Web Market, told the E-Commerce Times. "It is a nifty, nerdy tool that we can plug in to clients' Web sites. It gives you a good idea of the baseline and, from there, how you can improve performance. It shows them 'here is where you are right now,' and 'this is where you can go.'"
From Here to There
The discussion about where a company is right now in its marketing campaign — if anywhere — should take place before any choice of tools is made, Thomas said. "There are a number of areas a company needs to examine and make decisions about, before it launches on any systematic campaign."
The first task is to determine what a customer is actually worth to your business — before you set about spending money on acquiring it, Eric Karson, associate professor of marketing and business law at Villanova University, told the E-Commerce Times.
"Let's face it. For a product like a regular contract service — such as pest treatments, utilities, housekeeping — one customer provides a pretty steady income stream, and it may be worth it to spend a lot to get these customers," he suggested. "Companies like Amazon and E*Trade, or banks and credit cards, can spend a lot — upwards of $50 to $100 — to acquire one customer, as that customer will pay that back over time."
Indeed, one of the most-asked questions is what is the "right" amount to spend to acquire a customer, Verio's Pearson said. "You can't answer until you know how much that potential customer is worth to you. Once you have that answer in place, you can move forward in any number of directions."