With tough economic times upon us, it is more important than ever to maximize the effectiveness of search engine marketing (SEM) initiatives (defined as paid search, paid inclusion and search engine optimization) to drive both online and offline conversions.
In September and October of 2008, Aberdeen surveyed over 200 organizations to unearth Best-in-Class search engine marketing practices. Figure 1 below shows the top pressures currently facing all organizations. As is evident, more than half of all companies believe that the way they conduct search engine marketing is directly influenced by the need to drive better conversions, whether this be downloading a video, report, etc.
It is important to note that not all companies have executed formal search engine marketing. Seventy-one percent of all organizations indicate that they have done so, and Aberdeen data does show that an additional 15 percent of companies expect to implement formal search engine marketing efforts within the next year. These facts demonstrate the importance of formalized SEM to companies. The already intense competition for the eyes and ears of Web surfers will only increase as consumers and companies look for bigger deals online and free information to download.
Balance and Prioritizing
According to respondents of the study, Best-in-Class organizations have a 108 percent return on their marketing investment (ROMI). This is 6.5 times higher than Industry Average organizations, while Laggard companies don't see any measurable improvements. This competitive advantage by the Best-in-Class could become exaggerated in an economic downturn as Laggards may begin to see negative return and/or budget cuts. This could in turn lower their online and offline conversion rates, not to mention their brand awareness.
From a strategic approach, the Best-in-Class have distinguished themselves in two areas. First, they are 73 percent more likely than other companies to balance their SEM spend. In order to effectively and efficiently execute SEM and ultimately gain competitive advantage in SEM, 45 percent of Best-in-Class companies raised to a strategic echelon their efforts in how they allocate their paid search, paid inclusion and organic search marketing. A case study in the report on balancing SEM spend describes how it is important to find the right balance in SEM spend allocation in order to maximize SEM efforts.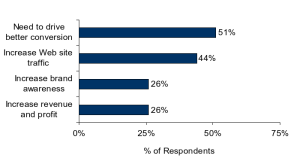 (Fig. 1: Pressures Driving SEM – click on image to enlarge)
Second, the Best-in-Class are far less likely (24 percent versus 53 percent) to feel that elevating the importance of SEM in overall marketing efforts action is a top-two strategy. This is not to say that SEM is unimportant to Best-in-Class organizations. On the contrary, Aberdeen data reveals that the Best-in-Class allocate 27 percent of their overall marketing budget to SEM marketing endeavors, compared to 13 percent of the budget for both Industry Average and Laggards. This demonstrates the importance of SEM efforts to Best-in-Class overall marketing plans. In coordination with the steps that they have already taken, the Best-in-Class choose to put more of a strategic focus on balancing SEM spend while taking other actions to make sure that SEM initiatives have the right funding to impact overall marketing efforts.
The Repeatable Process
In support of its strategic actions, the Best-in-Class (67 percent) are more likely than Industry Average (65 percent) and Laggards (48 percent) to have formal processes and policies in place for getting leads to the sales team. Driving traffic to a Web site through a properly designed one that has the right keywords and site structure or through effective bid management to get the right paid placement is only part of the marketing process. Revenue conversion of leads cannot occur if the sales staff doesn't know how to get prospect information and what prospect information they can get. The Best-in-Class are 40 percent more likely than Laggards to make sure that their sales force has the resources it needs to get the job done.
Running a new paid search campaign because a company is launching a new product; or updating or upgrading its Web site because it has noticed a lower link ranking by the search engines can be an extremely time-consuming and complex processes. To overcome these issues, two-thirds of the Best-in-Class have institutionalized repeatable processes for SEM initiative development. These Best-in-Class organizations have developed their competitive advantage over all other organizations in part through efficiencies in process. And 52 percent of the Best-in-Class have taken this mentality over to the management of SEM, whether paid or organic. Without formal and repeatable methodologies, some Best-in-Class organizations would crumble under the weight of their keywords, which may be upwards of 1 million words or thousands of Web pages and the links that are associated with them.
The report titled "What Does it Take to Create Best-in-Class Search Engine Marketing?," which published on Oct. 31, contains more in-depth coverage of the necessary capabilities and technologies that the Best-in-Class use to their advantage. The study also provides a roadmap for those companies looking to progress from being a Laggard organization to an Industry Average organization to a Best-in-Class organization.
---
Steve Lawrence
is a senior research assistant at the Aberdeen Group.
---