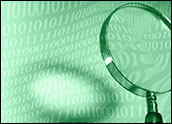 Video is changing the way we use the Internet for entertainment, education, blogging, product promotion and so many other forms of content. Services like YouTube, Metacafe, Google Video, AOL Video and a host of others have created an enormous online viewing audience by making it easy for anyone to upload, search and share videos.
Online video viewings increased by more than 66 percent in just one year, coming to an average of more than 10 billion views per month in 2008, according to comScore estimates. Major entertainment companies, marketing experts and advertisers are all scratching their heads trying to figure out the best way to turn a profit on such a huge viewing audience, and many industry leaders are investing heavily in producing content exclusively for the Web. However, the real beauty of the current status is that anyone can create and post a video on the Internet and have a potential viewing audience of millions.
So why is that so important? Like written content, video content has become a powerful form of viral marketing material as well as link bait for search engine optimization.
Online Visibility
Viral marketing has always been a difficult marketing effort to quantify, but through the Internet, visitors and viewers are more traceable by Web analytics than the Nielsen Ratings could ever be. MarketingExperiments Journal investigated whether viral video content could actually produce click results. It pulled in more than 80,000 views in only one month by producing and posting 28 amateur-style videos for the Web. After two months, that number grew to 300,000 with no further work or investment.
A viewing audience of 300,000 is fantastic for brand recognition alone, but MarketingExperiments took it one step further by tracking where visitors clicked next. Out of 324,190 views, more than 4,000 people continued to explore the Web site hosting the video and, unlike a story or advertisement on television, these videos continued to draw views and attract visitors without the threat of going off the air or having a limited runtime.
This is not the only means that video can assist in online visibility. The creation of blended search by Google and other search engines made it possible for videos to actually find their way into search rankings for specific keywords. For example, a search query for the keyword "running" produces typical Web site results along with images, book results and, yes, a video by No Doubt. In this way, video can do something that written content like blogs and articles could never do, dramatically increasing the value of video content for both online visibility as well as search engine optimization.
SEO experts have been using content as a standard strategy for obtaining inbound links for years. Quality content will always receive links as long as it actually receives an audience. SEOs make it their business to produce valuable content, syndicate it and bookmark it to sites where the material will be seen. Video can easily be used as a similar form of link bait and possibly have an even greater chance of success due to a rapidly growing online viewer base, but just like any off-page online marketing effort, there are certainly some SEO strategies to keep in mind in order to effectively utilize video content in a link-building strategy.
The Content
The most important element in video creation is the content itself. The quality of content will directly impact the rest of the campaign, just as the quality of written content attracts links. However, with video creation, there are two key facets of quality to consider. The actual narrative content and visual imagery certainly equal one part of the equation. Successful video content features everything from humorous happenings and comedies to educational series and documentaries. Depending on the subject matter of the industry, creative and entertaining material will almost always have greater success.
Video content can also be judged by production quality. The image resolution and audio clarity are extremely important. If viewers are unable to understand the dialog or have trouble making out the images due to bad lighting or pixilation, they are unlikely to watch the video. Though amateurs have produced some of the highest-viewed online videos on YouTube and other posting sites, the audio and image quality is always such that the message is clear.
To ensure a high-production value, it is important to use at least a 3 CCD (charge-coupled device) MiniDV camera, tripod a lavaliere or directional microphone, as well as someone that knows how to operate the equipment. These things will help ensure the quality of initial footage, and will serve as the foundation for link building.
In Post-Production
Depending on the style of video, some editing is usually required. There are a number of editing software interfaces to choose from, such as Final Cut Pro. The goal is to produce a clear, concise and entertaining video relating to the Web site's subject matter. Five minutes should be the maximum length for an Internet video. Some of the most successful videos are as short as 30 seconds in length. Web users are known for their impatience, so the video should be edited as short as possible. No length is too short.
Exporting the video and optimizing it for search engine crawlers is the next step in the post-production process. Possibly the most valuable piece of information connected to online videos is the file name. File names should include target keyword phrases similar to title tag optimization. Search engines are able to read these file names and index them accordingly. The appropriate metadata should also be encoded into the video file in order to provide more information to search engine crawlers. The length of the video and key frame data are somewhat standard for most encoding metadata, but some specialized software may be needed to inject the titles and basic key phrase data into the video file.
A Look at Publishing
Videos should first be published on the Web site they were created for. Each video posted on the Web site should have an individual URL (uniform resource locator) that is fully optimized according the key phrase targeted by the video. For example, the page should include targeted keywords in the title tag with a corresponding h1 tag, along with image alt attributes and any other keyword associated on-page optimization. It is also becoming popular to include a transcript of the video on the same page, thus adding a great deal of written content to that page. Once the page is created, the addition of a video site map will help search engine crawlers to better index and rank the content. Posting the video on the author's Web site first will also prevent any contest over the origin of the content.
Videos should also be posted on a number of video-hosting and video-sharing Web sites like those mentioned earlier. YouTube, Google Video, Metacafe and AOL Video are the most important sites for submission as they have the most common results in blended search. However, videos from many other submission sites are finding their way into high page ranks as well. Videos should be submitted to each of these by hand with keyword-rich titles and tags, as well as unique and interesting descriptions. By sharing videos on sites like these with friends and colleagues, more views will begin to accumulate, bringing more validity to the content. The higher the number of views a video receives on these sites, the more likely it is to gain a high page rank.
Social Media
Bookmarking and social networks are now major players in search engine optimization, with major search engines indexing this user-based content. The specific URL of the video should be bookmarked on social media sites like StumbleUpon, Del.icio.us, Digg and others, and will appear as an actual image icon with a new specific URL on the corresponding site.
Though YouTube is the most likely platform for obtaining a large number of views, creating buzz through social media Web sites will bring more direct traffic and provide deep links to the optimized Web site. Achieving traffic through these methods is optimal because it drives traffic directly to the Web site. For this reason, it is also a reasonable practice to install basic bookmarking buttons on the specific video page so that visitors can easily add it to their favorites and bookmarks.
Utilizing video content in Internet marketing and optimization campaigns is a very young strategy that will continue to evolve along with the continued development of search engine technology. These strategies basically follow a previously established and proven link-building model, already widely used to optimize written content.
By following these basic protocols and constantly seeking new avenues for attracting viewers, video can be an extremely successful form of online marketing. The time is now to begin creating videos for the Web. Because the concepts are so new, the opportunity is ripe for businesses to control the video space of their specific industry.
---
Peter Hamilton
is the project manager in charge of social media optimization for
ArteWorks SEO
, a provider of search engine optimization solutions.
---