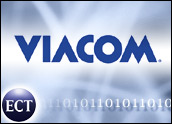 Entertainment conglomerate Viacom, riding a wave of success from a video game launch and a strong showing by its television enterprises, reported a 33 percent increase in first-quarter profit Friday.
Viacom, which owns the Nickelodeon, MTV and BET networks as well as moviemaker Paramount, reported earnings of US$270 million, or 42 cents per share, from January through March. A year ago, the company earned $203 million, or 29 cents a share, during the same quarter.
Viacom shares were down 6 cents, at $39.68, Friday afternoon on the New York Stock Exchange. The stock's year-on-year range was $33.74 on Aug. 2 and $45.40 on Dec. 21.
Home Entertainment Driving Sales
Home entertainment appeared to be the primary driver behind Viacom's sales increase of 15 percent, from $2.72 billion a year ago to $3.12 billion in the first quarter this year.
Higher sales of "Rock Band" and a 22 percent gain in home video revenues outweighed a 7 percent decline at the box office. Advertising revenues rose 8 percent on gains at the cable networks Nickelodeon, Comedy Central and TV Land.
"Rock Band," a video game where players simulate rock musicians, helped Viacom's media networks arm increase revenues by 16 percent.
The game's success come from taking "Guitar Hero" a step further, Janco Partners analyst Mike Hickey told the E-Commerce Times.
"'Guitar Hero' proved to be a success, with 15 million units sold, so it has very strong demand. Now, 'Rock Band' has added drums, a microphone and allowed two guitarists to work," he said. "So you have a band deal, versus a solitary guitar."
"Rock Band's" strong sales are in spite of an average retail price of about $180. "They're both strong selling products," Hickey said of the two rival games. "'Rock Band' is kind of like karaoke on steroids, giving players the ability to participate without taking 10 years to learn how to play the instruments. It's a huge success, and continues to sell very well."
Viacom anticipates further growth of "Rock Band" as the game is formatted for the Wii and launched in Europe, said Philippe Dauman, the company's president and chief executive officer.
Production Business Loses Less This Year
Viacom's film and TV production arm lost $63 million, due primarily to escalating production costs. However, even that downturn wasn't as dramatic as the $108 million loss posted a year earlier, thanks to receipts from "Cloverfield" and "The Spiderwick Chronicles." Paramount has two anticipated blockbusters in the offing, with "Iron Man" being released Friday across the U.S. and "Indiana Jones and the Kingdom of the Crystal Skull" due for a May 22 release.
Viacom's fortunes should come as no surprise, Jack Gold, principal analyst for J. Gold Associates, told the E-Commerce Times. "Entertainment sells well. Even in bad times, people want to be entertained, and that's what Viacom is all about."
That's especially true during tough economic times for consumers. "The various businesses that they're in, there aren't a whole lot of people cutting back on things like going to the movies or guying video games or cutting back on cable," Gold commented.
However, if the economic picture worsens, things could change, he noted. "Frankly, if the economy continues to go south, there may be a problem in a quarter or two. But for right now, it's still relatively mild. If it gets worse, all bets are off."
Billionaire Sumner Redstone controls Viacom. Redstone also controls CBS, but the two companies were split up two years ago.