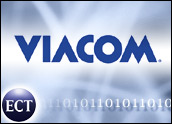 Media giant Viacom, which has invested heavily to expand its footprint on the Web, said its "Transformers" movie franchise and the sale of its music publishing business helped it record an 80 percent jump in third-quarter earnings.
Viacom earned US$641.6 million, or 96 cents a share, up 80 percent when compared with $356.8 million, or 50 cents, a year earlier. Revenue rose 24 percent, meanwhile, to $3.27 billion compared with $2.63 billion a year ago.
The New York-based company's revenue at its Media Networks unit, which includes TV and Internet components, climbed 9 percent while Filmed Entertainment revenue shot up 57 percent thanks to the summertime release of "Transformers." That movie, which has brought in $700 million worldwide, helped the movie division turn in a profit of $71.7 million compared with a loss in the year-ago quarter.
Connecting With Audiences
Viacom's results showcase how it has been "attracting loyal and valuable audiences around the world, and connecting with those audiences on every available platform, said Chairman Sumner M. Redstone.
"We are very well-positioned to grow our core businesses while cultivating and monetizing new opportunities," he added.
Viacom shares shot up on the report, climbing 3.5 percent to $41.82.
Shifting Resources
The results got a one-time boost from the July sale of Viacom's music publishing division, known as "Famous Music." That sale added $192 million to the bottom line.
Still, the results were broadly positive, with strength in Viacom's key cable channels, where it has been most aggressive at trying to extend its brands — especially its youth-focused franchises such as MTV and Nickelodeon — onto the Web. Advertising revenue at cable networks was up 7 percent in the quarter, Viacom said.
Viacom did not break out its online revenues, but said its Web initiatives are paying dividends by giving it more opportunities to engage its audience.
"Innovation and execution continue to be key drivers in our success," said President and CEO Philippe Dauman. "We are expanding our presence in the digital arena as we offer richer entertainment experiences, which are engaging more fans. Traffic across our global Web sites continues to increase substantially."
The Social Networking Space
Viacom is working hard to use the Web's interactive capabilities as a way of "bringing audiences closer to our brands," Dauman added, citing the company's social networking platform, known as "Flux," which it recently rolled out. Because the platform lets users interact with content and find like-minded fans, "people are spending more time on our sites," he said.
Viacom has made no secret of its desire to be a player in the social networking space, Forrester Research analyst Josh Bernoff told the E-Commerce Times. It was among the bidders for MySpace before that site was sold to Rupert Murdoch's News Corp., and has been linked to talks with Facebook.
Ironically, however, Viacom's best known Web activity may be its aggressive stance against Google's YouTube, which it has sued for $1 billion, claiming copyright infringement. "Viacom has shown some good instincts in terms of user-generated content and using its brands online," Bernoff said, noting that one Nickelodeon show, iCarly, incorporates user-generated videos submitted online.
Striking Midnight?
Viacom's results came under the long shadow of a looming strike by the Writers Guild of America.
Members of that union have already voted to strike, with a major issue whether writers will get a cut of revenue made from digital distribution of TV content. A strike would likely hit Viacom hard because some of its most popular programs — including "The Daily Show with Jon Stewart" and "The Colbert Report," both on Comedy Central — rely on topical, timely writing.
The firm's movie studios will be more insulated from a strike, Dauman said. "We have a good pipeline of movies that are already produced or in production," he noted.
Because it is largely targeted at a young audience, Viacom's cable channel lineup is seen as a bellwether in terms of how its advertising performance holds up against an increased array of media choices, including online outlets, Gartner analyst Van Baker told the E-Commerce Times.
Viacom has tried to counter the threat of losing viewers — and advertising revenue as a result — with novel approaches, including a recently announced plan to invest $100 million to develop casual games that will be linked to Nickelodeon and MTV programs.
"Viacom recognizes that it can follow its audience across platforms," Baker said. "Everyone in the media world is watching to see how well it pulls it off."