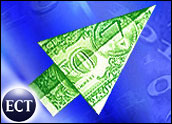 While brick-and-mortar retailers saw a bigger jump in business over the Webthan did their online counterparts during the latest holiday season,pure-play Internet retailers scored better among consumers in terms ofcustomer satisfaction, according to a new report released by Nielsen//NetRatings andHarris Interactive.
According to the study, 7 of the top 10 sites in customer satisfaction were Web-only companies. Amazon.com led the pack,with an 8.5 rating on a scale of 1 to 10, followed by eBay-backed Half.com,travel site Expedia and then eBay. The brick-and-click retailers that made it into the top 10 were Barnesandnoble.com, Hallmark.com and JCPenney.com.
"While brick-and-mortar companies have been able to achieve huge growth bybringing their offline customers online, they are also introducing manycustomers to online purchasing for the first time," said Sean Kaldor, vicepresident of e-commerce at NetRatings. "By comparison, Internet pure-playshave a more established online customer base, one that is more comfortablewith the online buying process."
The report, compiled from an online survey of 30,000 Web users in December,gave an average satisfaction rate of 7.77 to the 264 most visited e-tail,travel and auction sites.
Drawn to Bricks
Throughout the holiday season, surveys showed that brick-and-click companies were attracting more customers to their Web sites. Brand awareness and a bigger number of first-time Internet shoppers led to a surge in business for the sites of many traditional retailers, analysts said.
Internet measurement firm Media Metrix said in a recent report that brick-and-clicks were a growing influence ine-commerce. "While retail sites drew an unprecedented number of onlineshoppers this holiday season and even had an aggregate growth ratesurpassing that of the overall Web, this year will be better remembered bythe strong performance of many traditional offline brands," said analystAnne Rickert.
On-and-Off Shopping
The NetRatings report also found that online spending and product research is a driving force behind consumers' offline spending. Overall, consumers spent about $7.2 billion shopping online in December 2000. Thirteen percent of the U.S. population, or approximately 36.1 million people, bought something online in December
"For every dollar spent online, nearly two dollars were spent offline, underscoring the enormous benefit of the Internet for brick-and-mortar retailers," said Lori Iventosch-James, director of eCommerce research at Harris Interactive.
Iventosch-James added: "One must not be too quick to discount the full benefit of e-commerce initiatives, which ring up sales beyond the online registers."
The survey was the first of a series planned by NetRatings and Harris Interactive. The two research firms plan to continue the eCommercePulse service that will incorporate survey data collected from HarrisInteractive's online panel of more than 7 million users withNielsen//NetRatings' Internet audience information.