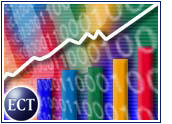 Retailers relying on a combination of physical stores, catalogs and Web sites tend to do more business than those that offer just one option, according to a study conducted for the National Retail Federation (NRF), the trade group representing the retail industry.
"Multi-channel retailers who can effectively harness the power of cross-channel integration have the opportunity to develop a significant competitive advantage over those who treat their channels as separate silos," said Jim Okamura, senior partner with J.C. Williams Group, which conducted the study along with the retailers' group and BizRate.com.
The study, "Channel Surfing: Measuring Multi-Channel Shopping," was sponsored by MSN e-shop.
Web Surfers Spend More in Stores
The study found that those who surf the Internet before buying from a store spend 33 percent more per year than consumers who shop only in stores. Additionally, those who visit a retailer's Web site before buying from a catalog spend 20 percent more than a typical catalog customer.
Online shoppers tend to "cross-shop" more than any other group, the study found. Forty-three percent of consumers who bought something online had also bought items from catalogs and 59 percent had made purchases in traditional stores.
After visiting a retailer's Web site, 34 percent of store shoppers looked for or bought something in that retailer's store. More than 50 percent of online shoppers looked for or bought something online that they had seen in the retailer's catalog, and 27 percent looked for or bought something on the Internet after seeing the item in a store.
Numbers Validate Other Studies
"Far from siphoning shoppers away from stores and catalogs, this study reveals that online shopping sites fuel the growth of the entire retail community, building brand and customer loyalty across multiple channels," said Seth Geiger, vice president of professional sales at BizRate.com.
The findings echo those of a report released last month by Jupiter Communications (now Jupiter Research), which found that multi-channel shoppers purchase 30 percent more than shoppers who use only one retail channel.
Additionally, Forrester Research predicts U.S. consumers will spend $44.8 billion (US$) online this year.
"Despite the fact that dot-com retailers have been dropping like flies all year, online retail is alive and well," senior Forrester analyst Evie Black Dykema said in releasing a new retail report Monday.
Dykema added that the Internet "is magnifying and rippling through retail — beyond the Net and into the brick-and-mortar world."
Stores Rate Highest for Satisfaction
In the NRF survey, brick-and-mortar stores received the highest marks for customer satisfaction, with 91 percent of consumers saying they were happy with service and selection. Online shopping satisfied 85 percent of consumers, who were particularly happy with the price and product representation found online.
Catalogs saw a 76 percent satisfaction rating, with product information and service rated especially strong.
The survey was conducted in June, using 17 leading retailers operating apparel and accessory stores, department stores and specialty stores, with combined sales of more than $150 billion in 1999, the NRF said.
A total of 1,768 in-store surveys, 3,235 online surveys, 502 telephone surveys with catalog customers and 30 one-on-one executive interviews were conducted.