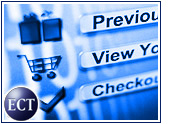 While individual e-tailers have come under fire from some quarters for underwhelming holiday sales, many online shopping malls and portals doubled their growth rates over the same period, according to the Yankee Group.
"The numbers are likely to be encouraging for portals to keep the mall concept, as online malls are growing faster than the overall market," Yankee senior online retail strategies consultant Steve Vonder Haar told the E-Commerce Times.
"Online malls are growing from a smaller base, but what we saw from the holiday season is they are gaining ground a little bit," Vonder Haar said.
America Online said it saw an 84 percent increase in holiday sales from the US$2.5 billion it recorded during the same time a year ago. Yahoo! and Lycos, meanwhile, each reported a doubling in commerce activity generated by their shopping services during the holiday season.
In comparison, e-tailers saw an average growth rate of 40 percent this past holiday, Yankee said.
Mall Rats
According to another Yankee survey, 57 percent of online consumers start their online shopping trips at a portal or a portal-based mall. Vonder Haar says this consumer behavior is built upon past experience.
"This is a remnant of consumer habit," Vonder Haar said. "When people go look for information online they've been conditioned to use portals first. If these navigational hubs can offer a relevant shopping experience, it's not that big of a leap for consumers to think of portals as shopping destinations as well as info destinations."
To be sure, according to Vonder Haar, portals are still in the beginning stages of their evolution, and have a way to go before they are considered to be the ultimate online shopping destination.
E-tailers Rule, For Now
"If portals can develop a critical mass, that makes it easier for shoppers to collect information at their mall, as opposed to visiting individual retailers," said Vonder Haar. "This is likely to reinforce the image of portals as the place to start shopping."
Still, although the majority of online sales power currently rests in the hands of the speciality brand name e-tailers, Vonder Haar believes the market may be changing. The key to the future success of shopping portals would depend upon their ability to partner with the biggest brand e-tailers.
"If you get to a point where a portal can deliver enough buyers to wield enough market power to demand [brand name e-tailer] exclusivity, that will be a signal that the balance of power is shifting away from e-tailers to portals," Vonder Haar said. "That is nowhere near happening yet, but the recent results indicate that at least the portals are making up some ground."