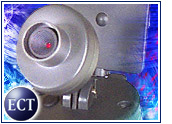 For the third month in a row, electronics e-tailer X10.com saw more traffic than e-commerce heavyweights eBay (Nasdaq: EBAY) and Amazon.com (Nasdaq: AMZN), according to statistics for July released Monday by Jupiter Media Metrix (Nasdaq: JMXI).
Propelled by its "pop-up" and "pop-under" advertising strategy, X10.com remained at No. 4 in the monthly rankings. Unique visitors to the site increased by 16 percent from 34.19 million to 39.57 million.
eBay retained its No. 8 ranking, but saw overall traffic fall from 23.26 million in June to 22.13 million in July. For its part, Amazon retained its No. 10 ranking and saw traffic increase from 19.97 million to 21.58 million.
The top three most visited sites remained the same, with AOL Time Warner (NYSE: AOL), Microsoft (Nasdaq: MSFT), and Yahoo! (Nasdaq: YHOO) finishing ahead of the pack.
True Stats
X10.com's ad strategy has been questioned in several Internet circles, including by Jupiter itself. The research firm said in July that advertisers who rely too heavily on pop-ups and pop-unders risk turning off would-be buyers who will start ignoring the ads.
Although X10.com had more visitors than either eBay or Amazon in July, it does not compare favorably in other statistics, Jupiter reported. Visitors to X10.com spent an average of 1.4 minutes on the site in July, compared to 98 minutes and 16 minutes for eBay and Amazon, respectively.
eBay and Amazon also racked up significantly greater total usage minutes than X10.com during July. Users spent over 2 billion minutes using eBay and 346 million minutes at Amazon during the month.
By comparison, X10.com racked up 54 million usage minutes during the month.
Mixed Bag
Web surfers visited a greater variety of sites than ever before, according to Jupiter.
"There is great diversity in the types of sites and applications within the top 50, perhaps the greatest diversity we've seen in five years of measurement," Jupiter Media Metrix president Doug McFarland said. "Nearly every major category, from career to corporate, to genealogy, music, shopping and online financial services is represented."
Portals were the most visited category in July, with 85.1 million unique visitors, according to Jupiter. Other top performing categories were Internet services — including message boards, chat, news groups, free hosting services, and e-mail sites — with 79.5 million users, entertainment sites with 74.3 million, and e-tailers with 70.6 million unique users.
Top Gainers
Categories seeing the greatest increase in unique visitors between February 2001 and July 2001 were business and finance sites, with a 19.6 percent increase; community sites, with an 18.1 percent increase; and software download sites, with a 17.7 percent increase.
Among the top 10 categories, those with the greatest percentage increase in total time spent between February 2001 and July 2001 were corporate sites, which jumped 77.5 percent; download sites, which rose 55.8 percent; and entertainment sites, which increased 36.1 percent.
Career sites saw a gain in both traffic and total time spent, according to Jupiter. Traffic grew 32.2 percent, from 14.1 million unique visitors in February to 18.6 million unique visitors in July. Time spent at career sites increased by 24.2 percent, growing from 327 million minutes in February to 406 million minutes in July.
Top career destinations for the month were HotJobs.com (6.3 million unique visitors), Monster.com (6.2 million) and Jobsonline.com (5.0 million). Monster and HotJobs said Tuesday that the U.S. Federal Trade Commission (FTC) is seeking more information regarding their recently announced merger plans.
More Time Online
On average, people in the U.S. spent 20.7 hours online in July 2001, up 10.5 percent from 18.7 hours in July 2000.
Total time spent online also grew, increasing 30.2 percent from 90 billion minutes in July 2000 to 117.1 billion minutes in July 2001.
Another report released Monday also found that Americans were spending more time online. According to Nielsen//NetRatings, surfers logged an average of 10 hours and 19 minutes in July 2001, up 7 percent from the nine hours and 14 minutes recorded in July 2000.