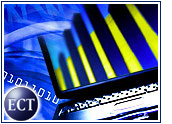 Sixty-four percent of online advertisers will pay more money for placements they view as premium inventory, according to a study released Tuesday by Jupiter Media Metrix (Nasdaq: JMXI) at its sixth annual Online Advertising Forum.
The study found that 58 percent of media buyers were willing to pay more for premium space and 6 percent are very willing to do so.
Jupiter recommended that advertisers "supersize" premium ad inventory by concentrating on selling space that combines unique ad delivery, branding value, and contextual and database targeting.
Jupiter Media Metrix vice president and senior analyst Patrick Keane said that Web publishers will be able to "exact significant premiums" as a result.
Despite the trend toward rich media ads, Jupiter said that "splashy creative and fat bandwidth will not solve the industry's problems." Instead of concentrating on creative unit size, Jupiter recommends advertisers focus on placement.
Top of the Line
According to Jupiter, 47 percent of advertisers expect a higher return on investment (ROI) when they purchase premium advertising space.
Twenty-seven percent said they purchase premium ad space to gain exposure to a more targeted audience, 9 percent said they do so to capture e-mail addresses, and another 9 percent said they are seeking the ability to provide contextual or advertorial content.
The Right Mix
The report, "Premium Inventory: Maximizing Revenue in a Soft Market," stated that ad sellers who lure advertisers with premium reach, branding and targeting will recognize the greatest profit from selling ad space.
"New creative formats, performance pricing and greater accountability will not turn the market around any time soon," Keane said. "Publishers should focus on selling the 30 percent of their inventory they can sell at a premium."
However, although buyers are willing to pay more for premium space, Keane said advertisers should not ignore standard inventory in favor of only selling premium ad spots.
Big Picture
Media sellers should also be prepared to show how effective their advertising space is with information that provides clear and quantifiable metrics on both direct response and branding objectives, Jupiter said.
"Web publishers are struggling to sell their surplus of available inventory and are looking for new opportunities for developing premium inventory," Keane said. "However, most struggle to define and package premium inventory opportunities effectively."
In preparing its report, Jupiter conducted an executive survey of companies considered important and representative in the Internet marketing space.