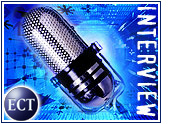 Scott Anderson, Sun's director of eMarketing, recently talked with the E-Commerce Times about how Sun's online marketing efforts leverage the company's vision of technology working for the consumer, rather than the other way around.
To return to Part 1 of the interview, please click here.
ECT: How well-suited is the Internet for lead generation?
Anderson: It's very well suited. It's measurable, interactive, and it's a place where a customer may move all the way through the buying cycle, and marketing definitelyplays a part there. One area that we are focusing on is to provide an integrated pathacross the online buying cycle so a customer should receive awareness, do research,have a dialogue about consideration, and either buy online or be directed to one ofSun's partners to complete the sale. Given today's business environment, lead generation is a very powerful activity.
ECT: What advantages have you gained through running a banner ad campaign?
Anderson: I believe banner ads are part of an overall strategy to talk topotential customers that may not be doing business with us already. It's part ofthe mix with external search engines, e-newsletters, etc. The advantage to bannersis that at an aggregate level, we can measure our success to better position ourmessage in front of customers where they need to see it, so we are reducing wasteand we are able to optimize our use of banners both along the lines of creativeplacement or even the offer when they click through (fulfillment).
No Place Like Work
ECT: What advantages have you gained through marketing in e-mail newsletters?
Anderson: This goes back to my dialogue statement — customers are requestinginformation from us. It's less about being intrusive — it's completely permissionbased — and more about giving customers what they request.
Also, we can deliver information directly to a customer's workspace, where the customer's going to use it most. A lot of our customers are on their computer all day– that's where they live and breathe — and for customers to invite you into theirworkspace is a very valuable advantage.
ECT: Have the new larger ad sizes had an impact on your advertising campaigns?
Anderson: We have seen that we get more success with the larger ad sizes.We're also finding we get more success with more interactive ads.
ECT: What are some successful strategies for online advertising?
Anderson: We want to be a valuable part of a customer's task however we do that,so we are always out there trying to understand what they are up to and what theyneed at any given time on any given Web site. And we want to engage in dialogue wherewe have permission to talk to customers and we're able to learn from them what theyneed from us.
Price Limit
ECT: What pitfalls should an online advertiser try to avoid?
Anderson: I would say an online advertiser needs to think about what objectivesthey are trying to accomplish before they advertise. We've been approached by manymarketers who want to advertise but they don't know what they are trying to achieve.As you're doing your campaign, it's metrics, metrics, metrics. Be sure to understandwhat you're affecting and what you're achieving.
ECT: Are there products or services that are not suited for promotion throughonline advertising?
Anderson: We have some products that are so expensive it requires a strategicsell, i.e. certain server products that are upwards of a million dollars. Advertisingon the Web should be focused on products that are more apt for customers to do theirresearch on the Web, move through their buying cycle on the Web, etc. [The factorsto consider] are the cost and complexity of the product.
Banking on Internet Evolution
ECT: Based on your experience with Web marketing thus far, what does the futurehold for online advertising — both in terms of strategy and technology trends?
Anderson: The jury is still out on where banner ads will go. We measure daily,pick through our mix, try and try to understand how well they are helping us meet ourobjectives.
As far as online marketing, Sun believes in something called the "Net effect" — thegeometric growth of devices and Web applications that will extend beyond current usageeven to devices interactive with other devices. It extends beyond what we have now,which is computers on desks, to the Internet becoming a much broader part of your life,and as this evolves, e-marketing will be turned on its ear and will truly need to beable to give the customer what they want, when they want it, on any device.
ECT: What advice do you have for a company starting to plan a new online advertising campaign?
Anderson: I'd go back to my advice of think through your objectives and then plan, not only with online advertising but also offline, what do you want toachieve and how do you want to achieve it. Don't listen to a lot of the hype anduse common sense.