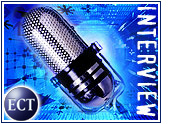 Computer maker Compaq (NYSE: CPQ) has been expanding beyond personal computers, and is now providing handheld devices, servers and storage systems, inaddition to software and consulting services. The Houston, Texas-based company designs, manufactures and markets a range of computer products in more than 200 countries.
Compaq, which says its "vision" is to be "everything to the Internet,"relies on online advertising as well as traditional media when devising adcampaigns. Mary Bermel, director of interactive marketing at the company, believes the key to an effective online ad campaign is matching the message to the audience.
If an ad is displayed in the right place to the right people, it can be very effective, says Bermel, who spoke recently to the E-Commerce Times about how Compaq uses the Internet to reach potential customers.
Being Flexible
ECT: What advertising advantages does the Internet offer that other media donot provide?
Bermel: I guess I would have to say flexibility. There are many different formatsInternet advertising can take, from e-mail to superstitials to micrositesand minifilms, interactive, immersive-type applets. That's probably theadvantage it has relative to some other media.
ECT: What steps, or series of steps, do you take when planning an onlineadvertising campaign?
Bermel: The same steps you would take in planning any marketing effort. You startwith the objective. What is it you're trying to communicate? Who is ityou're trying to reach? You have to look at how that audience uses online ingeneral and some of the sites you're looking to place your campaigns inspecifically. It starts with the basics of marketing: Target audience andmessage.
Reaching Out
ECT: Should an online advertiser choose many sites on which to advertise — orspend the same amount for a larger buy on one site?
Bermel: It depends on the objective, and it depends on the ability of the site todeliver your goals. We might agree to spend a greater percentage on a sitethat provided an opportunity for something exclusive and beyond the banner,as well as delivering the right audience. Are you going for reach, or areyou going for a specific goal?
ECT: What process do you use to determine how much of your overall onlineadvertising budget is allocated to a particular site?
Bermel: It depends on the proposal from the site, their ability to deliver theaudience and their ability to offer a unique, exclusive program for us.
Meeting Challenges
ECT: What are the biggest challenges of marketing via interactive media?
Bermel: Right now, I would say probably the overall concern about onlineadvertising in general. The biggest challenge I think we've faced so far is,there's an expectation that measurement is very easy and accurate. Everybodythinks click-through is the ultimate metric, and it's not. The metric hasto be tied to the objective. The challenge has been the hype around theability to gather the data, and therefore to measure it. Yes, it ismeasurable, but it gets back to — what's the goal?
ECT: Is the Internet better suited for branding campaigns or lead generation?
Bermel: Isn't the jury out on that one, huh? It all gets back to how well youplan a campaign. You can plan a successful direct campaign. It can also bevery powerful for branding. Even if you don't get a response, there's abrand recognition. I guess I'm on the fence on that one. It's a bitof both.
Sky's the Limit
ECT: What advantages have you gained through running a banner ad campaign?
Bermel: If you include skyscrapers (oversized units) as a form of banners, it can bea very recognizable component on a page. I still think (banners) have aplace. We're at a point where those ad formats are evolving, and it's goodto see the process is moving forward. You can lengthen them with theaddition of flash and the ability to do multiple links gives the user achoice of where they want to go next.
ECT: What advantages have you gained through marketing in e-mail newsletters?
Bermel: In general they perform as well — if not better than — a standard adcampaign. What we're looking at is an ad campaign buttressed by an e-mailcampaign. E-mail is a really great tool for retention, versus acquisition.
ECT: Have the new larger ad sizes had an impact on your advertising campaigns?
Bermel: Absolutely. We have consistently found that the larger ad sizes tend tobe more noticeable and elicit a more immediate response. The immersive onesallow us to provide a greater depth of content, and also helps users becausethe user doesn't have to leave the site in order to engage. I'm thrilled tosee them here.
The Right Metrics
ECT: What pitfalls should an online advertiser try to avoid?
Bermel: It's paying attention to the objective. You've got to get beyond theclick-through data. If it's awareness, you've got to look at branding studiesto see what is the effect on brand recognition; if it's leads, you've got tomake sure it's traffic. Don't fall into the trap of, because the data'sthere, relying solely on the data. You've got to put the right metrics inplace to measure the data.
ECT: Are there products or services that are not suited for promotion throughonline advertising?
Bermel: I think it's a question of the audience and how the audience uses theInternet. Even the most high-end type products can be very appropriate tomarket online assuming there are sites that focus on those specificofferings. That's another strength of the Internet: it can offer you bothbroad reach and very focused sites on which to market.
ECT: How do you measure the effectiveness of your Internet marketing campaign?What factors come into play?
Bermel: It depends on the objective. There isn't one pat way to do it. The dangerof not doing a proper job of analysis is, you might end up (scrapping) asite with poor click-through (that might meet other targets). Measuringeffectiveness requires you to do an end-to-end job.
Bright Future
ECT: Based on your experience with Web marketing thus far, what does thefuture hold for online advertising — both in terms of strategy andtechnology trends?
Bermel: I think it's still very exciting. This medium is relatively new. There'sa greater sense of its role as part of the marketing mix, and not as anafterthought. I think the future is very bright.
ECT: What advice do you have for a company starting to plan a new onlineadvertising campaign?
Bermel: Go back to the basics in terms of the goals and objectives. Be willing toexperiment, and work hard to get all of the analytics in place to measureproperly.