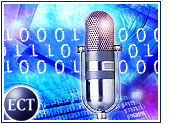 As one of the largest global payment systems, Visa has looked to the Internet to boost its family of branded financial products, credit cards, smart cards, stored value cards and check cards.
Among its online promotional campaigns designed to enhance its brand with consumers, Visa supports an ongoing rewards program that provides discounts andexclusive offers to cardholders through banner and e-mail marketing efforts.
In a bid to spur consumer spending online, Visa is also slated to roll out a major direct-marketing campaign later this year touting its upcoming security outreach program. The initiative, which will enable protected credit-card passwords to become electronic signatures for purchases made via the Web, highlights Visa's expanding suite of e-commerce support services. The San Francisco, California-based company says it currently facilitates more than half of all Internet transactions.
In this interview, Gerry Sweeney, vice president of marketing services for Visa's e-commerce arm, e-Visa, discusses how Internet advertising should not be viewed as anentirely separate channel, but as part of an integrated, overall marketing campaign.
Optimizing Ads
ECT: What advertising advantages does the Internet offer that othermedia do not provide?
Sweeney: One of the benefits is there are aspects of Internetadvertising that are trackable and that have a certain amount of flexibility, so we can change creative messages on the fly. As we look at optimizing ouradvertising, we can see what is working for us — and what's not — and thenmodify our ad buys and the creative messaging on an ongoing basis throughouta campaign to maximize spending.
ECT: What steps, or series of steps, do you take when planning anonline advertising campaign?
Sweeney: In terms of how we plan an online promotional campaign,first we link up our online and offline promotional calendars to make surewe're not competing with each other in the marketplace. We're trying to puta single face and a single voice to our consumer message.
With one of our upcoming promotional campaigns, we're looking at theconversion rates at individual merchant sites that are participating,traffic implications of the campaign, how pre- and post-brand perception isaffected, and its latency effects. Then we look at our advertising and mediaobjectives to see how well and effectively we can track against thoseparticular measurements. But at the end of the day, it really is aboutsales.
Balancing Act
ECT: Should an online advertiser choose many sites on which toadvertise – or spend the same amount for a larger buy on one site?
Sweeney: With some of the larger sites you can get broad reach whereyou attract a lot of eyeballs, but it's kind of a shotgun approach. You canuse targeted marketing, in terms of looking at smaller and niche sites,depending on your audience. Generally speaking, we look at a balance betweenthe two.
ECT: What process do you use to determine how much of your overalladvertising budget is allocated to a particular site?
Sweeney: We work closely with our advertising and media agencies todo that. We look at our objectives and it's literally decided on a campaign-by-campaign basis. Then the optimization mechanism we have in place allowsus to reconfigure that accordingly. As a large advertiser, we also have theopportunity to do some upfront buying and have certain amounts of inventoryacross all of our initiatives. So that if a piece of real estate or site isnot appropriate for a particular campaign, we'll have other messages thatare going to be more appropriate.
Tracking Data
ECT: What are the biggest challenges of marketing via interactivemedia?
Sweeney: There's a lot of data out there but we actually need toaccess that data, make sure it's analyzed and come to decision based onit. Another basic system challenge we face is identifying e-commercetransactions. For example, with multichannel retailers it's not necessarilyevident that a transaction done with a retailer that has a catalog, physicallocations and an Internet presence is actually an online transaction versusa phone or physical world one.
ECT: How well suited is the Internet for branding campaigns?
Sweeney: What we've found over time is that the Internet is really aconvergence of a direct marketing vehicle as well as a branding tool. It canbe effective in enhancing your overall branding efforts, but it's achallenging environment in which to build your brand from scratch.
ECT: How well suited is the Internet for lead generation?
Sweeney: From our perspective, there's not a lot of lead generationthat we actually do. That's the business of the bank in terms of cardsolicitation and acquisition, and many of our issuers are doing a terrificjob in soliciting leads.
Tool Time
ECT: What advantages have you gained through running a banner adcampaign?
Sweeney: There are many ways to touch a consumer, and banner campaignsare just one of those elements. We find it a valuable tool as part of anoverall campaign, but it's just one part of the mix. We try to maximize ourinvestment in banners by optimizing it and being creative with our mediapartners as well.
ECT: What advantages have you gained through marketing in e-mailnewsletters?
Sweeney: E-mail can be very effective in eliciting consumer responseto particular kinds of messages. For promotional campaigns, we've found thatit can be useful as consumers opt-in to receive updates for special offers,new promotions and discount savings. E-mail can also be very effective aspart of an overall customer relationship tool in terms of retaining thatcustomer over time.
Big Picture
ECT: Have the new larger ad sizes had an impact on your advertisingcampaigns?
Sweeney: We're working the new larger ad units into our overall mediamix and it remains to be seen how that effect is going to take place overthe long haul. It's still relatively new and we have to continue to pay alot of attention to it.
ECT: What pitfalls should an online advertiser try to avoid?
Sweeney: One of the traps that we've clearly seen advertisers fallinto is simply relying on click throughs. While it's a metric that has beenone of the easier ones to measure, people are looking at it as a black andwhite situation. Just because a banner might not be pulling in a certainmeasurement doesn't mean you're not gaining additional benefits, whetherthat is brand exposure or latent behavior.
Measuring Tape
ECT: Are there any products or services that are not suited forpromotion through online advertising?
Sweeney: I don't really know at this point whether you can actuallysay that. The Internet can be used as a tool for a wide range of productcategories. It's an evolving medium and consumers are going to tell us whatthey're most comfortable with over time.
ECT: How do you measure the effectiveness of your Internet marketingcampaign? What factors come into play?
Sweeney: We have three key stakeholders: consumers, the merchantsthat provide the point-of-sale opportunity, and the banks that actually issuethe plastic. We need to look at every stakeholder in the payment value chainto make sure that we're delivering. If, at the end of a promotion, we're notseeing lift, increasing conversion rates, positive brand perception,increased traffic — or a combination of all of those things — then we can'treally judge it as being successful.
Crystal Ball
ECT: Based on your experience with Web marketing thus far, what doesthe future hold for online advertising — both in terms of strategy andtechnology trends?
Sweeney: I wish I had a crystal ball. I think we'll see different andbetter metrics available to us potentially at a more reasonable cost.Privacy is going to continue to be a major issue that we'll have to bediligent about.
The thinking that the Internet is not a separate channel, but one more toolthat a marketer can use to communicate with their customers, as well as builda relationship with their customers, and an overall consumer brand experience, is going to evolve. Some of the new technologies coming down the road,whether it's broadband or rich media, can actually enhance that brandexperience by providing streaming video or some other type of technology,allowing a rich and tangible experience for consumers.
ECT: What advice do you have for a company starting to plan a newonline advertising campaign?
Sweeney: It really goes back to the basics: who are you trying toreach, what's the message, what's the call to action? After you clearlydefine what you want to accomplish, you can then articulate your objectivesand build the metrics and measurement tools to evaluate that. The bestpractices in the physical world absolutely translate into the online world.