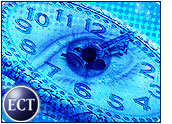 Memo to online advertisers: Keep pushing the envelope, as long as it's in the right direction.
Yes, you're going to make some people unhappy as you take up more of the screen with your Web ads. But even with larger advertising in place, the ads on the Internet are still a far less intrusive than television ads that hit viewers smack in the middle of a show.
Besides, those same people complaining about the ads aren't ready to pay for content, so bring on the ads.
Just make sure they don't pop up.
If there's one thing Internet users won't stand for, it's the sense that their computers are being hijacked, that control is being taken away from them. And that's what pop-up windows do.
Cluttered Messages
So far, advertisers don't seem to be scared off by the threats of boycott making the rounds of Web bulletin boards. It will be interesting to see if advertisers heed Jupiter Media Metrix' recent comments that pop-up ads do not drive meaningful traffic and can cause long-term harm to an online brand.
Pop-ups are attractive to advertisers, of course, not just because they are automatic. Their larger size lets advertisers pack them with information. And they've done just that– and then some.
Those that I've seen — and I'm probably one of the people at the lower end of the 20-second average time spent looking at them — have been a cluttered mess of graphics and message.
Web Trickery
Web users are too smart to be fooled into reading ads that do not interest them. That's the point of the larger versions of banners. They don't masquerade as non-ads. They don't hide behind other browser windows. In other words, they respect the intelligence and the control of the computer user to simply read their message.
Advertisers are starting to find new ways to play around with those bigger ad spaces. IBM has some interesting interactive ads. Most important, they don't offend the senses.
Yes, they're big. But they're obviously advertising. You click it — or don't by choice.
For that reason, Web advertising has always been, well, a bit more sophisticated than the television ads that you have to watch unless the clicker is handy.
Looking for Something?
Being voluntary, online ads are more akin to those in a newspaper, which readers learn by the time they're teenagers to ignore or overlook if they so choose. Unless, of course, they're looking for something.
And in the end, this is where the Internet has the advantage. Advertisers can make smart decisions about where people who might be interested in looking at their commercials may be.
Then they can entice them with smart, clever advertising that is obvious enough to attract attention, but modest enough not to force anyone to read it.
What's Not Right
It's a difficult balance, no doubt about it. It will probably take lots of trial and error for each advertiser to get it right. So far, though, we know more about what's not right than what is.
Yet with all the evidence pointing to pop-up ads just being plain wrong, why do companies like eBay's Half.com continue to use them?
It's a mystery, frankly. Maybe they underestimate the intelligence of the average Web surfer. Maybe they're confident their site is so great that anyone who arrives at it, even as a hostage and even for a split second, will go away impressed. Or maybe they're just grasping at straws.
But it's not time for desperation just yet. Online advertising works. The evolution has only just begun. In the long run, pop-ups will be considered just another primitive life form.
Let's hope they become extinct sooner than later.
What do you think? Let's talk about it.

---
Note:
The opinions expressed by our columnists are their own and do not necessarily reflect the views of the E-Commerce Times or its management.
---