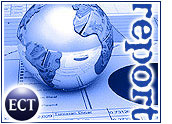 E-commerce firms, among others, have yet to grasp the full value of Internet advertising because many do not recognize the overall impact that online branding can have, according to a report released Monday by Jupiter Media Metrix (Nasdaq: JMXI).
Businesses that judge advertising campaigns solely on their ability to generate visits to Web sites, or on how many visitors are converted into buyers, do not measure all of the benefits of online ads, the New York-based market research firm said.
In fact, Jupiter said, the return on investment for online advertising may be as much as 35 percent higher than generally believed.
"The actual number of customers driven to Web sites by online advertising is greatly underestimated by traditional click-rate metrics," said Jupiter analyst Rudy Grahn.
Measure by Measure
Instead of simply counting clicks, Grahn said, marketers must "begin quantifying online branding by measuring the user's actual experience, instead of gauging only their attitudes."
Currently, about 15 percent of all online ad campaigns are measured based on how effectively they help extend a brand, according to Jupiter. In contrast, 60 percent of all digital advertisers track direct responses, such as click-through rates, and 75 percent of all campaigns measure cost-per-customer conversion.
Traffic Factors
The study said that online advertising contributes 17 percent of the traffic to a Web site, while other factors such as seasonality and growing Internet use play significant roles as well.
Jupiter said that there are a few effective ways to measure how well an online branding campaign is working, and that new techniques are gaining traction.
One complicating factor is the Web's fractured nature. Jupiter notedthat while Yahoo! (Nasdaq: YHOO) is seen as a way to reach a mass Internet audience, manyof its 20 million users at peak hours are spread across as many as 438different domains, such as sports or finance. The fact that a Yahoo! is divided into so many different channels makes it difficult to translate offline marketingpractices to the Web.
Debate Underway
The Jupiter study comes amid a roiling debate over the direction of Internet ads.
For example, camera and electronics site X10.com recently propelled itself into the upper echelon of Web traffic rankings by using pop-under and pop-up ads that even count surfers who only view the ad box as visitors to the site.
Analysts have questioned whether that type of traffic actually generates sales for a company or translates into people learning about the brand or experiencing a company's Web site.
Additionally, a recent report from the Yankee Group predicted that growing broadband access will mean more use of streaming audio and video in advertising in coming year.