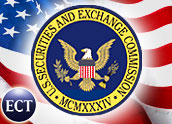 Qwest Communications announced today that it has agreed to a $US250 million settlement with the U.S. Securities and Exchange Commission.
The deal concludes a two-and-a-half year investigation of the company for alleged fraudulent accounting practices by former executives that resulted in the improper booking of nearly $4 billion in revenue.
Qwest neither admitted nor denied guilt, but in accordance with the judgment promised not to violate federal securities laws in the future. The company agreed to pay a $250 million cash civil penalty in two installments — $125 million within 20 business days of the entry of the judgment and $125 million by December 31, 2005.
Qwest shares were up 2.4 percent to $3.40 in afternoon trading.
Richard C. Notebaert, Qwest chairman and CEO said in a statement, "Over the past two years, Qwest's management team, its board of directors and our 40,000+ employees have worked tirelessly to create a customer-focused company that incorporates best-in-class policies and practices. We are pleased to conclude this matter, which will now allow us to focus even more of our effort to provide exceptional value and service to customers."
SEC officials began investigating Qwest in 2002 for allegedly inflating revenue through fraudulent transactions with other telecommunications companies. The company has since restated its 2001 and 2002 financial results, lowering revenue figures by about $2.5 billion.
The settlement's non-monetary terms include the company's agreement to continue to cooperate with the SEC.