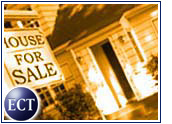 In a bid to capture a larger market share of the personal financingindustry, Priceline.com (Nasdaq:PCLN) announced Wednesday that it is expanding its mortgage service to allowborrowers to secure the lowest possible interest rates.
The new options will be offered through the e-tailer's licenseePricelineMortage and will follow the "name-your-own-price" business model.
As part of the service, borrowers will not only be able to lock in acustomized rate when an application is made, but also will automaticallyqualify to obtain a lower figure if rates drop before the loancloses. Previously, the rate at application was the lowest possiblepercentage borrowers could receive from PricelineMortgage.
Closing the Deal
Among the other offerings that will be available toborrowers are real-time loan request evaluations, Web-based lock-ins andlive online chat support from loan counselors, according to PricelineMortgage.
The company said it will not take a one-rate-fits-all approach.Instead, approval of a customer's requested interest rates willbe determined by individual credit history and loan attributes.
PricelineMortgage is an operating subsidiary of Federal Savings Bank andhas closed loans in all 50 states, as well as the District of Columbia.
Bump in the Road?
The expansion of PricelineMortage's service comes as the housing marketcontinues to show strength, and barriers to home ownership are getting lower, such as the difficulty in saving for a down payment.
Consumers are also demonstrating increasing interest in streamlining the home-buying process by taking advantage of opportunities to apply for financing online.
In fact, a study released last year by financial services giant Fannie Mae found that 51 percent of Americans believe most home mortgages will be handled onlineby 2005. Moreover, 28 percent of those surveyed for the report said theywould definitely or probably use the Internet to apply for a mortgage, upfrom 20 percent four years ago.
However, Fannie Mae also uncovered evidence that does not bode well foronline mortgage lenders. According to the study, the Internet is stillpredominantly viewed as a source of research and information for getting amortgage. Only one-third of those surveyed said they currentlyconsider the Web a viable method for securing financing.
Possibly more problematic for online lenders such asPricelineMortgage is the fact that over 81 percent of the respondents said they would preferto apply for financing with a traditional bank that has a solid reputation — even if the bank is not an expert in online transactions — rather than apure-play Internet company.
Increasing Losses
Despite the expansion of its mortgage service, Priceline has struggled inrecent months amid increased competition and a plummeting stock price.
In its fourth quarter earnings report released last month, the Norwalk,Connecticut-based e-tailer said it lost US$25 million, or 15 cents per share,before restructuring and other charges in the quarter ended December 31st.Analysts had been predicting a loss of 7 cents per share. In theyear-earlier quarter, the company reported a loss of $10 million, or 6 centsper share.
Despite the disappointing report, Priceline said it is on track to have apro forma operating profit during the second quarter of this year.
The company's revenue for the quarter totaled $228.2 million, an increase of34.8 percent from the $169.2 million it reported for the fourth quarter of ayear earlier. Revenue for all of 2000 increased 156.1 percent, from $482.4million in 1999 to $1.24 billion in 2000.
On Wednesday morning trading, the company's stock was down 19 cents or 7.89 percent,to $2.19.