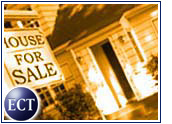 Mortgage.com (Nasdaq: MDCM), a provider of e-commerce services to online mortgage lenders, announced Tuesday that it has laid off 518 of its 618 employees and is beginning "the orderly wind-down" of its operations.
The company said it will sell its pipeline of mortgage loans in process, its Florida call center, the rights to www.mortgage.com and its other Web addresses, and its proprietary Internet technology and software.
In addition, Mortgage.com said it is in violation of some terms of its mortgage loan warehouse agreement, including covenants pertaining to liquidity and tangible net worth. The company said it believes its warehouse lenders will allow the continued closing of some loans in its pipeline and the "orderly sale" of loans in its warehouse lines.
The company's Web site is unavailable except for a notice saying Mortgage.com "is not currently accepting new applications," and a phone number for applicants to call to check on the status of their loans.
Hitting the Wall
"We are extremely disappointed that we have not been able to raise sufficient capital to reach profitability," Mortage.com chairman Seth Werner said. "We are hopeful that we can conduct an orderly wind-down of our mortgage lending operations in cooperation with our warehouse lenders and mortgage loan investors."
Werner added, "The current interest rate climate has made our job more difficult. In addition, the downturn in the environment for dot-com companies has prevented us from raising the additional capital we need."
Mortgage.com canceled a planned November 8th conference call to discuss third-quarter results and said it will now release results on November 14th.
The company said it is "studying various alternatives for maximizing the value" of its assets.
Six Years of Operations
Mortgage.com, based in Sunrise, Florida, began operations in 1994. The company supplied financial institutions, realtors and homebuilders with technology, business management, loan processing, call center and mortgage funding services. Customers included GE Capital Mortgage Services, TD Waterhouse, Prudential California Realty and Arvida Home Builders.
Mortgage.com shares closed Tuesday at 3/32, down 11/32 on the day and far below its 52-week high of 9 7/8.
"In the final analysis, at this point, the online mortgage industry has not been able to demonstrate its ability to deliver cost-effective mortgage loans to consumers at a profit," said Werner.
Industry Issues
A recent study from government-sponsored financial services giant Fannie Mae supports that view. The study found that while consumers do look to the Internet for home-buying services, most use it mainly as a source of information.
According to Fannie Mae, 56 percent of recent homebuyers said they used the Web for information, but just 4 percent actually applied for a mortgage online and only 2 percent completed the entire approval process over the Internet. More than 81 percent said they would prefer to use a traditional bank rather than a pure Internet company.
Yet the study held out hope for the online mortgage industry's future. The survey, which polled more than 1,600 homeowners and renters, found 51 percent believed that most home mortgages would be handled over the Internet by 2005.
About 28 percent said they would definitely or probably use the Internet to apply for a mortgage, up from 20 percent four years ago.