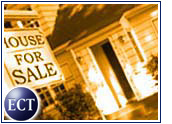 Three major U.S. corporations said Monday they are teaming with an online realty service to form an Internet business-to-business (B2B) marketplace for real estate transactions.
Bank of America (NYSE: BAC), IBM (NYSE: IBM) and Prudential Insurance, which together account for some $3 billion (US$) in real-estate transactions each year, said they have taken ownership stakes in netStruxr, a Web-based portal aimed at matching corporate real estate buyers, owners and service providers.
According to the companies, the new e-marketplace will run on technology provided by IBM. Real estate executives from each of the three partners worked with netStruxr on testing the system.
Real Estate Matchmaker
"We are already seeing great interest in this exchange, and expect participation by corporate buyers and their service providers to grow significantly over time," Prudential vice president Edward Rytter said. "This will allow all participants to apply their collective industry knowledge, established relationships and existing transaction base in an efficient, unbiased B2B exchange."
netStruxr's system, Spacedirect, lets corporate real estate executives post specific requirements for space on a Web site accessible to the entire market of real estate providers. Prospective tenants can negotiate lease terms online once they receive responses from landlords.
Bank of America senior vice president Robert Patterson said the exchange will shorten the length of time it takes to negotiate a real-estate transaction and "ease existing challenges in what is a highly fragmented market."
Competitive Edge?
The venture is not the only one to try to match buyers and renters with sellers and landlords. Investment bank Goldman Sachs & Co. is reportedly working on an online real-estate venture, and Homestore.com and America Online, Inc. also have commercial real-estate divisions.
However, the three heavyweights' backing of netStruxr could give the new venture an edge in the $5 trillion global real-estate market, according to netStruxr chief executive officer Greg Williams.
"Corporations currently procure an enormously complex range of customized services, and are poorly served by current Web tools, whose focus is commodity procurement," Williams said.
Sector Struggles
In the consumer market, some companies have struggled to gain consumer acceptance. A recent study by government-sponsored mortgage giant Fannie Mae found that while consumers rely on the Internet for home-buying services, most use it mainly as an information tool.
Last week, online mortgage service Mortgage.com said it was going out of business.
"In the final analysis, at this point, the online mortgage industry has not been able to demonstrate its ability to deliver cost-effective mortgage loans to consumers at a profit," Mortgage.com chairman Seth Werner said.