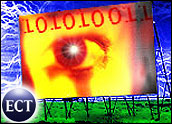 More than 12 million small and medium-sized businesses (SMBs) operate in the U.S., and unlike larger enterprises, few of them have the cash to pay a marketing firm to launch an online advertising campaign. In world where the Internet has become perhaps the most powerful tool that companies can use to attract customers, what's an SMB to do?
Do it themselves, of course. Whether it is targeted advertisements placed on a Web site, e-newsletters delivered directly to consumers or search engine ads, SMBs can benefit from adopting a DIY (do-it-yourself) attitude to get their business and its accompanying Web site noticed.
"For a small business, the primary con of working with an agency is cost," Shar VanBoskirk, a Forrester Research analyst, told the E-Commerce Times. "For truly small business, two to 10 employees, or even small companies, 50 to 150 employees, I don't think an ad agency is a luxury they will be able to afford. Better to start with some paid search ads, and after achieving success with those, consider moving on to other online capabilities."
Search Party
Search advertising is very cheap, and it gives SMBs a lot of bang for the buck because it is very effective, Karsten Weide, an IDC analyst, told the E-Commerce Times. Plus, it's easy for anyone to do. No marketer, graphic designer, HTML expert, director or cameraman needed. An ad can be completed in a scant 30 minutes.
For search engine ads, the most obvious choice is Google. However, Microsoft's MSN Search and Yahoo, as well as a number of advertising networks like Advertising.com, 24/7 Real Media and ValueClick, are also viable choices for getting an SMB up and running.
For most SMBs, there is little difference in whether they chose Google, Yahoo or MSN Search, as the demographics for these sites are generally the same, Karsten noted. Google, however, has significantly more traffic. Business owners should use two or three sites for the first three months, he recommended.
"The effort that you need to set up a campaign on these services is so low that it really makes sense to [try out a few for a couple of months]," Karsten advised. "You can get a feeling for whether you like the touch and feel of it, the user interface. You get to know whether you like the reporting features, which are really important, and the amount of money per click and number of page views. So you know how much money you have to pay all in all."
For instance, a business selling industrial scales may have to compete with a large number of other retailers selling the same product. Being seen among the top three to five paid listings could mean that business owner would wind up paying a fortune in per-click charges. It might make more sense to go with another service such as Yahoo or MSN Search.
Finally, using multiple services initially could help SMB owners discover which search engine helps them reach the kind of people who will be most likely to purchase their product.
"You just do that for two to three months and you dump the service that does not serve you right and keep the one that does," Weide stated.
Businesses should also steer clear of razzle-dazzle ads, according to VanBoskirk. The most important part of online advertising today is targeting or identifying the right audience and an appropriate way to deliver a relevant message to these customers, she said.
"This is much more important than creating some flashy creative," she warned.
Optimizing Results
One way businesses can increase the likelihood that a search engine ad is seen by the right audience is to sign up for Google's AdWords or Microsoft's new beta application, Microsoft adCenter. Offered on a pay-per-click basis, AdWords service provides site-targeted advertising for both text and banner ads. Text ads are brief and to the point, with a single title line and two lines of content. Businesses specify the words that can trigger their ads as well as the maximum amount they will pay for each click.
adCenter, from Microsoft, works much the same way as AdWords. SMB owners begin joining the service for a one-time sign-up fee of US$5. They then turn to creating their campaign on their own or with the assistance of Microsoft adCenter QuickLaunch. With QuickLaunch, users have a dedicated media specialist at their disposal who will assist them in planning, creating, executing and analyzing their initial adCenter campaign. For businesses with at least a $17 per day budget requirement, QuickLaunch is provided at no charge.
Once they have composed their ads, provided links for the ads and customized it with dynamically inserted text, the next step is to create a keyword list. For each campaign, users can determine how much they want to spend and prevent any possibility of receiving a large bill at the end of the month. Once the ads are up and running, users can utilize Microsoft's built-in performance reports to gauge the effectiveness of the campaign and its keywords.
Down With Banner Ads
Businesses can also get the attention they crave by placing ads on other Web sites whose target audience meshes with the SMB's own customer demographics. Banner ads, however, are a no-no, Weide explained, as it has been shown that 70 percent of Web site visitors suffer from so-called banner blindness and do not even see the ads any longer.
"They just screen the ads out," he said.
"When it comes to banner ads, not many small businesses use them because they are too complicated to make and place for the average SMB," Sonal Gandhi, a JupiterResearch analyst, told the E-Commerce Times.
To improve their profile on a Web site, SMBs should opt instead for rectangle ads. There are several different standardized formats, and they are part of the Universal Ad Package (UAP). Prospective advertisers can visit the Interactive Advertising Bureau, the industry association for online advertising, to learn how to run and produce online ads as well as the standards for online display ads.
The upside for rectangular display ads is that they are fairly easy to make, according to Weide. SMBs can either hire a graphic designer and get a good ad for about US$200. The problem, however, is finding a good graphic designer.
"If you have connections to a good [graphic designer] then do that," Weide said. "If not, you have to be careful."
SMBs with an established customer base should try sending out bi-weekly or monthly e-newsletters, Weide suggested. He cautioned, however, that they do so only with customers who have signed up to receive the periodic notice.
"You don't want to be lumped in with the spam," he pointed out. "As long they include additional information like upcoming sales or useful tips or something, that could also be a good way to attract customers to their business."