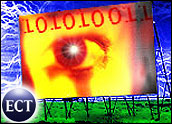 Internet advertising grew by about 35 percent in 2006, according to a new study that suggests companies and their advertising agencies are increasingly embracing the Web as a viable place to build brands and sell goods.
Online advertising revenue grew to US$16.9 billion last year, according to the latest version of the Interactive Advertising Bureau's (IAB) annual report, a new high that surpassed the IAB's March projection of $16.8 billion and left in the dust the 2005 total of $12.5 billion.
The fourth-quarter revenue total of $4.8 billion was the highest-revenue quarter it ever recorded, said IAB. Both the quarterly and the annual totals were 35 percent higher than those from corresponding periods in 2005, said the report authors.
No End in Sight
The growth trend will continue, predicted IAB President and CEO Randall Rothenberg, "as marketers allocate more of their total marketing dollars to interactive and the industry delivers effective and innovative platforms for connecting with consumers."
IAB believes search, display, classifieds and lead generation will keep growing "at a healthy rate," and prices for both performance-based and impression-based ads will keep increasing.
Most of the money spent on Web advertising targets consumers, according to IAB. While most online ad dollars are paid to the top ten sellers, advertisers seem to be spreading the wealth a bit more to some less-traveled sites: The top ten sites grabbed 69 percent 2006 dollars, about 3 percent less than in 2005.
"2007 should see continued growth across online ad categories as brand marketers put money online in earnest," Sterling Market Intelligence Principal Greg Sterling told the E-Commerce Times.
Following the Crowd
People are flocking to social networking and other so-called Web 2.0 sites for entertainment and shunning traditional media. Continued growth is on the way, contend both Sterling and Internet marketing expert Kevin Lee, founder of Did-it.com.
"The consumer is spending an ever-increasing amount of time online," Lee told the E-Commerce Times. "Advertisers follow the eyeballs, and as the eyeballs move online, the advertising budgets will follow. I recently saw a statistic that indicates Americans spend half their leisure time online."
So, what's good for Web entities might not be so good for traditional media.
"Display advertising in particular is poised to grow because brand advertisers will be shifting funds from selected traditional media such as TV and print newspapers online," Sterling predicted. "That's partly why there's been so much M&A (merger and acquisition) activity in the ad network space, with major players seeking to consolidate inventory and assets in anticipation of that shift in spending."
What a Decade Can Do
The actual research for the IAB-sponsored study was conducted by the New Media Group of PricewaterhouseCoopers. The first such report was published in 1996, and IAB says its information is "considered the most accurate measurement of interactive advertising revenues" because the data is based directly on figures provided by companies engaged in Internet advertising.
Ten years ago, the IAB reported that total annual spending for Internet advertising reached $267 million in 1996. By the end of 2000, the total had grown to $8.2 billion, according to IAB archives.
Keywords Stay Key
Search-based advertising will continue to be the area where most Web marketers focus their efforts, and money, as it "remains central to the online consumer experience," said Sterling.
Keyword search ads accounted for 40 percent of the Internet advertising money spent in 2006, about 1 percent less than in 2005, said IAB. Meanwhile, display advertising's cut of the pie increased about 2 percent year-to-year.
Most analysts believe current Internet ad spending is still only about 6 percent of the money spent on all media advertising, said Lee. "Clearly, consumers are spending much more than 6 percent of their media consumption time online," he observed. "This fact alone indicates that growth will continue."