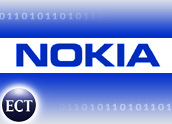 Loudeye today announced a multiyear agreement with the multimedia business group of Nokia to develop a wireless digital music platform for mobile operators and their subscribers worldwide.
This agreement includes a multimillion dollar commitment to Loudeye for development fees and defines a global collaboration framework between the companies.
Additional details regarding the collaboration, as well as the platform and its availability, will be announced at a later date.
"This agreement with Nokia represents a significant strategic opportunity for Loudeye to work with the leading mobile communications company in the world to develop an advanced wireless music platform," said Jeff Cavins, Loudeye's president and chief executive officer.
"We are very excited about our relationship with Nokia and look forward to sharing more details in the future."
Loudeye is a player in business-to-business digital media and an outsourcing provider for companies looking to get into digital media.