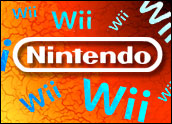 Nintendo confirmed the rumors that have been swirling for weeks that it is working on a next-generation Wii. The company released sparse details about the game console, other than it is set to be on store shelves in 2012 and will be unveiled at the video game industry conference, E3, held in Los Angeles this June.
It did not respond to the E-Commerce Times' request to comment for this story.
The lack of details is frustrating to analysts who have been trying to forecast the video game company's path and prospects.
More details would have been welcome, said Michael Pachter, managing director of equity research at Wedbush Securities.
"Based on what they have said, we have no idea how powerful it will be — if it is a catch-up, me-too device or if it is truly next generation," he told the E-Commerce Times.
The secrecy is not helpful to game developers either, Pachter said. "Should Electronic Arts plan for a Wii successor with an innovative controller for its 'Call of Duty' game? They don't know."
Slumping Profits
Shareholders too are no doubt eager for more details about Nintendo's product road map, especially now that its once-innovative motion-sensor interface has competition. The company announced plans for an upgraded model as it reported a fall in profits, as well as declining sales of its first-generation Wii for the fiscal year ending March 31.
Sales of the Wii console dropped to 15.1 million units, from 20.1 million a year earlier. Profits were down 66 percent from the previous year — the second year in a row of declining earnings.
Guessing Game
Little wonder then that the industry is waiting to see what Nintendo unveils in June, and there is plenty of speculation.
"What we have heard is that Nintendo is developing something that will appeal to both mainstream and hardcore gamers," Talmadge Blevins, vice president of games content at IGN Entertainment, told the E-Commerce Times.
It is supposedly incorporating HD graphics and giving the system more robust computing horsepower, he added. "We've also heard that they are going for a hybrid touchscreen — a six-inch screen — but with traditional controls."
If true, the latter development is particularly interesting, said Blevins, because it suggests Nintendo is turning its back on motion-controlled sensors — the very innovation it introduced.
Wii's All About Fun
It could be a very clever ploy, he said, or fail miserably. "If it doesn't carry this off just right, it could wind up with a Frankenmachine on its hand, appealing to neither group."
"Hopefully, they will come up with something innovative as they did with first Wii," Pietro Macchiarella, a research analyst at Parks Associates, told the E-Commerce Times. "Right now, the Wii is showing its age."
Among the qualities the new device must have, said Macchiarella, are innovation — it's too late for catch-up now — as well as user-friendly controls for non-core gamers and a good price.
To be sure, some observers are far more sanguine about Nintendo's prospects and competitive situation.
"The Wii doesn't need to compete with Sony and Microsoft," Dave Martin, SVP of media with Ignited, told the E-Commerce Times. " Nintendo's strategy has always been to compete on fun, not on technology."
Sony and Xbox, by contrast, don't have as much wiggle room because the hardcore gamers are still their primary audience. "The core audience for the Wii is a much more casual gamer. And while casual gamers don't spend nearly as much on hardware and software as core gamers, they make up a much larger — and growing — audience that's easier to find with good marketing."
Motion sensor controllers have never been the Wii's unique advantage, in Martin's view. "The Wii succeeded because it made fun the priority over technology."