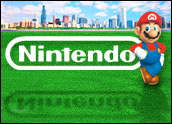 Can things get any worse for Nintendo? Earnings for the three months ended June 30, 2011, were a major disappointment, with net sales down 50.2 percent and gross profit down 84.3 percent, compared with the same period the previous fiscal year.
Sales of its five-month old 3DS game console were absolutely dismal — a mere 710,000 units sold in the April-June quarter — prompting the company to shore up the product line by cutting the price by US$80 to a loss-leading $170 per unit.
Sales forecasts for other products, such as its Wii home game console and DS handheld device have also been lowered.
In response to the bad news, Nintendo president and CEO Satoru Iwata agreed to halve his salary.
Nor can Nintendo bank on an enthusiastic reception to the next console in its pipeline, the Wii U, which has met with mixed reviews. That suggests the answer to the question of whether things can get any worse for Nintendo is yes, they can.
The company did not return the E-Commerce Times' request for comment in time for publication.
Counting on Software
Although things could get even worse, they could also get better. The company needs to focus on its strong suit, which is producing great software, said Michael Pachter, managing director of equity research at Wedbush Securities.
Its problems have in fact been a function of its success with the Wii and DS, "each of which got a little past their prime for different reasons," Pachter told the E-Commerce Times.
"The Wii 's fade has been somewhat correlated to growth in HDTVs, and as more households bought HDTV, they relegated the Wii to a back room and either stopped playing or bought an HD console. You can see that in strong 360 and PS3 sales the last 18 months, and in modest growth for 360/PS3 software, while Wii hardware and software sales have declined over the same period," he explained.
Meanwhile, the DS's fade is more correlated to the increase of smartphones, tablets and iPod touches, Pachter observed.
"None of these is a perfect substitute for the DS," he said, but "they are an adequate replacement for more casual DS users. Thus, I expect Nintendo hardware sales to continue to face challenges."
Their software, though, is unique, high quality, and has a loyal following, noted Pachter.
Nintendo "should continue to sell software at big profits as long as they choose to be in business," he predicted.
As for the 3DS, Pachter admitted he originally thought — as Nintendo clearly did — that it would sell well at $249. It's now clear that assumption was wrong.
"Price was the biggest contributor to weak sales, but the light software launch lineup made it easy to wait on a purchase," said Pachter. "I think price will help a lot, but software will help even more."
Meanwhile, Nintendo fans shareholders will have to brace themselves for more price cuts.
"The Wii is going to still sell well, since it's the most affordable console, but as the gap between 360/Kinect and PS3/Move bundles and Wii price narrows, the Wii will suffer," predicted Pachter. "I expect price cuts for the bundles before the holidays."
The Wii U is going to help, in his view, but how much it helps will depend on price, software and specs.
"We know so little about it that it is hard to forecast how successful it will be," Pachter said.
Difficult Choices
Right now, Nintendo is faced with some difficult choices, Scott Mucci, director of research and analytics at IGN Entertainment, told the E-Commerce Times.
"Do they refocus on the core gamer market? Do they make a play to become a home entertainment device beyond just games? Do they exit the hardware business entirely and focus on their high quality software titles?" he wondered.
Nintendo's fundamental problem has been that it has struggled to come to grips with the smartphone phenomenon and remains in denial, much like the music labels were during the rise of digital music, Mucci continued.
"Without argument, Nintendo have very successful products in both the Nintendo DS and the Wii, but with each near the end of their lifecyle and the lack of a strong long-term strategy, uncertainty abounds with regard to the Big N and their prospects," he said. "The DS is seeing its market share stolen by non-dedicated gaming devices such as the iPod touch and the iPad, as well as smartphones — both iOS and Android — and all of this without Apple making a push to capture the gaming market."
That said, reinvention and innovation are hallmarks of the Nintendo brand, Mucci concluded. "So while I don't think any of these answers will come easy, by this time next year we'll know a lot more about Nintendo's eventual fate."