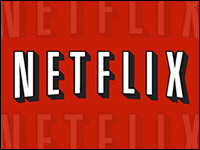 Netflix shares began perking up Monday after a report from DealReporter suggested that Verizon is looking into acquiring the DVD and streaming service to kick-start a video offering of its own.
News from Bloomberg on Tuesday morning further intensified the rumor, which arose less than week after Reuters reported that Verizon was planning to get into the Web video business by way of a deal with DVD kiosk operator Redbox.
Netflix stock peaked in July around US$300 per share but has since fallen significantly after a series of management decisions left it with nearly 1 million fewer customers. Those moves included the a decision to separate the video and streaming services, which effectively raised prices for customers who wanted to keep receiving both services.
As of mid-day Tuesday, Netflix was trading at $75.14, up from Monday morning's opening of about $70.
Neither Netflix nor Verizon responded to our requests for further comment.
Verizon Trying Streaming On for Size
Even if Verizon doesn't come up with a Netflix deal, the company is reportedly looking to expand its offerings by launching a streaming service with online movies and videos that would rival Netflix, traditional content providers and give it a leg up against other wireless providers.
Even though Netflix's stock has shriveled to less than a third of the value it held last summer, it's still unlikely that Verizon would be able to snatch Netflix for an affordable price in the immediate future.
"It's going to be hard for management to sell it for anything except a massive premium. They peaked at $304 and were really going, and it would be difficult for them to sell at $80 for a share," Brett Harriss, analyst at Gabelli, told the E-Commerce Times.
Verizon might instead look in other places to launch a streaming service, according to Oppenheimer & Co. analyst Timothy Horan.
"They could make the acquisition if they wanted to, they have the stock price and the cash, but the question is, does it fit or not? I think it's always maybe nice to have another product, but this is a very expensive price to pay for something that's not that strategic," said Horan.
Verizon has been looking to get into the streaming video business with the help of Redbox, according to Reuters, but Netflix has a DVD-by-mail component as well, which offers more content than the streaming service.
"I don't know if they want to get into the mailing of the DVDs. That's really expanding internationally, and Verizon doesn't have that customer base. No doubt they're looking to have video available online, but I don't think they need Netflix to do that," said Horan.
Netflix Riding Out the Storm?
Even if Verizon is looking into purchasing the company, Netflix hasn't indicated it's looking for a buyer. Last summer's customer loss, coupled with a decision to launch a new company called "Qwikster" as its rebranded and completely separate DVD mailing operation — a decision that was abandoned just days later — has led to angry investors and a significant drop in stock. However, the company hasn't indicated it's ready to be absorbed.
"I think that they're looking to go at it alone. They've got their strategy to get as much content as they can, as many subscribers as they can, and go forward. Of course, they could turn around tomorrow and say they want to sell to Verizon, but I would assume they'd put a pretty high premium on that sale," said Harriss.