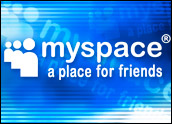 Social networking pioneer MySpace is planning to close at least four offices in overseas markets, as well as eliminate two-thirds of its staff outside the U.S. Specifically, it is going to cut 300 of the 450 jobs that are based in global markets.
To be sure, MySpace is feeling the squeeze from the recession. Online advertising dropped sharply this year, impacting both news organizations and social networks like MySpace and Facebook — a category that has also moved to an advertising-based business model.
MySpace's financial woes became manifest earlier this month when the company announced a round of domestic cuts of some 30 percent, or 420 jobs. Those cuts are being made across all U.S. divisions of MySpace. At the time, the company said they were part of a plan to restructure itself into a more innovative, efficient and entrepreneurial business.
Global Withdrawal
That said, this latest round of employee downsizing points to MySpace's retreat from international markets — an area that is currently fueling competing social network Facebook's growth. MySpace did not return a call to the E-Commerce Times in time for publication.
"I would say it is possible that MySpace is conceding the overseas market," David Erickson, director of e-strategy for Tunheim Partners, told the E-Commerce Times. "They have been focusing on music lately, which is their strength. It may be that they have decided that is the area where they should place all of their resources."
MySpace has not been as adept at reaching out to international audiences, agreed Simeon Spearman, a futurist with Social Technologies. Facebook has arguably done a better job making inroads in this market — indeed it is one of Facebook's fastest- growing geographic segments.
"As far as localization and consistency across the platform, Facebook has done a better job," Spearman told the E-Commerce Times.
Competition, though, is not the complete story, Spearman continued. "There are regional networks that are very popular in their home countries."
Facing Off With Facebook
The bigger question is whether Facebook is poised to trounce MySpace on its home turf. The answer is yes, Erickson said. "Facebook has been overtaking them for a while, so this move is not surprising. It is a function of Facebook having a superior platform and business strategy."
However, that doesn't necessarily portend the eventual demise of MySpace with Facebook dominating the space, said Erickson.
There are several initiatives under way to allow consumers to have one sign-in access point for their various profiles. Earlier this year, to cite one example, Facebook added support for OpenID to its Web site. It is now the largest Web site accepting log-ins from OpenID, which is an open standard for user authentication and access control that makes it possible to log onto many services with the same digital identity.
Others include Google's Open Social, Facebook Connect, and more recently, Power.com — a platform that has attracted some 5 million users in India and Latin America, and just launched in the U.S.
"Instead of having a center of gravity in this market, the single sign-on initiatives might make the strength of any one player irrelevant," Erickson said.
Perhaps not, though; the various platforms are taking different approaches to reaching this state of social networking nirvana. Also, there is the simple fact that now that social networking has lost its initial sheen, people will naturally scale back to one or two sites.
That could happen, Erickson said. If it does, then Facebook and LinkedIn will likely be the players still standing. "So far, they have done everything right."