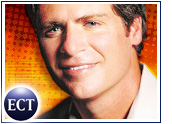 In the six years since Musicmatch opened its virtual doors, the online music business has seen some significant changes. From the death (and then rebirth) of Napster to the success of services like Apple's iTunes Music Stores, the industry has emerged from the dark dot-com fallout to face a bright future. Musicmatch CEO Dennis Mudd spoke with the E-Commerce Times about what liesahead.
Musicmatch was started in 1997, in the heady dot-com days. What were you expecting when the company was founded?
Dennis Mudd: Things now are like we expected them to be in '97. When we put the original business plan together, it was about selling music over the Internet. We thought it would be six months before it really took hold. We were off by about six years.
What was the biggest stumbling block to getting widespread adoption in that time?
Mudd: Conservatism on the part of the record labels. They didn't want to put their mainstream CD business at risk. In a way, you couldn't blame them for being cautious. This was an industry that was pulling in about US$40 billion per year from that business, and they saw downloaded music as a threat. Everybody was screaming for labels to move a lot more quickly than they did, but I think it's easy for companies that have nothing but upside to push the move faster. I can understand where the labels were coming from, and how they thought it was dangerous to move toward new models. They took a lot of negative PR for being reluctant.
How did the labels overcome their hesitation?
Mudd: They gradually began to see downloaded music as a way to renew the industry. They saw that it could be an opportunity, not a threat, and they slowly began to move in a new direction, and now they're on board. The relationship isn't perfect just yet, though; some things still need to be worked out.
For example, there are some ease-of-use issues with current download distribution, and it's still complicated to move tracks easily. Also, there are still some improvements to licenses that need to happen, like improved license structuring, but I foresee that happening in the near future.
Now that music services are more popular, what is Musicmatch's strongest area of focus right now?
Mudd: We're still very committed to our original focus of developing software for music. That's what led to us developing the Musicmatch Jukebox, which has become the cornerstone of our business.
At the beginning, even before we started the company, we knew it would be difficult for people to move to a new paradigm. But we knew that our target customer owned a lot of CDs, so we focused on developing software that could help that customer add the CDs to a digital library, and then get music from the Internet, so that eventually all the music of a collection would be in the same place. It's turned out to be a very sustainable revenue stream, and we make more from it than from our digital music service.
How do you see that focus changing in the future?
Mudd: In the long term, we're focusing on building the music service as well, since that's where we see the greatest opportunity in terms of long-term growth. Right now we make more from our subscription service than from downloads, but in the future that will probably change. Five years from now, we expect the music business will have moved from CDs to digital music distribution.
Many of your original competitors are gone, but plenty of new ones seemed to have cropped up in the past few years. How do you view the competition in the industry?
Mudd: There's a lot of competition in terms of brands, but not that many that have developed the services to go along with them. Many companies license services from a small number of developers. Basically, there's Musicmatch, iTunes, Napster, Buymusic and Wal-Mart. It's a very large task to develop a service, so you need muscle behind it. The long-term winners will be companies that integrate download stores with jukeboxes.
A great deal of attention has been paid to iTunes and its business model lately. What do you think of Apple's music service?
Mudd: I think iTunes is successful, since I believe they have about 400,000 users, according to Nielsen. But we have 45 million registered users of our software, and we just had our biggest increase in users from October to November of 2003. That comparison shows that even though iTunes has gotten a lot of press, they don't have that many users yet. I think they have a very nice music store, and downloads are a very hot story. But in terms of developing a very large customer base, when compared to Musicmatch, they're still much smaller.
You also offer Internet radio, which is something that hasn't gotten much notice lately, especially with some companies banning audio streaming at work due to bandwidth concerns. How is online radio doing in the industry?
Mudd: It's true that the download area is what's new and hot and sexy, so not enough attention has been paid to various streaming services like Internet radio. But in the industry, all are important. Certainly a lot more people are listening to Internet radio now than ever before. It's a mistake to forget about radio. Right now, we stream over 10 million hours per month. Streaming services will be important for the future; it will be one of the revenue streams that sustain the music industry.
As labels grow fonder of distribution through the Internet, and the RIAA continues its efforts, do you think piracy will be stamped out?
Mudd: Piracy will always be a strong, dangerous competitor. People are downloading far more illegal tracks than legal tracks right now. I think even five years from now, illegal P2P will not be gone. The only question is, how big is it going to be?
What we need to focus on in the industry is not wiping it out, because we can't, but trying to get it down as much as we can. For example, can we get piracy down to just 20 percent? That's the kind of goal we'll have to think about.