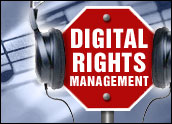 XM Satellite Radio has been accused of "massive wholesale infringement" in a suit filed in federal court in the Southern District of New York by the Recording Industry Association of America.
RIAA is targeting XM Radio's latest portable music player, Inno, which allows users to download and store hundreds of copyrighted songs.
While XM does have a license to play the music, the RIAA notes, the Inno's new capabilities go far beyond what the license allows, causing harm to its own business.
"Because subscribers will receive and be able to store individual songs with the XM +MP3 service, and because XM makes available vast catalogs of music in every genre, XM subscribers will have little need ever again to buy legitimate copies of Plaintiff's sound recordings," the complaint says.
Fair Use?
XM responded in a public statement that products such as the Inno fall under the fair use doctrine of copyright law. "These are legal devices that allow consumers to listen to and record radio just as the law has allowed for decades," it said.
"XM will vigorously defend this lawsuit on behalf of consumers."
Like many of the tech copyright and patent infringement cases filed in recent years, this one is pushing against the boundaries of established — that is, dated — IP law.
This case straddles a fine line with respect to precedent set in earlier cases, Lee Bromberg, partner with Bromberg & Sunstein, told the E-Commerce Times.
In the 1980s, the Supreme Court decided that recording TV shows and the like with a video recorder was fair use.
Conversely, over the last few years, the Napster, Grokster, et al, decisions clearly indicated that employing technologies that facilitate mass infringement is not considered fair use.
"XM's position is that this device doesn't permit the transfer of material to others so it doesn't violate fair use," Bromberg said.
The recording industry, on the other hand, is making the case that the Inno does in fact violate the principle of fair use: By letting users download hundreds of songs across many genres of music, it devalues the copyright — and protecting copyright is one of the principles of the fair use doctrine.
Segmenting the Market
Dan Venglarik, an attorney with Butrus Munck, also pointed to the Supreme Court's 'Betamax' and recent 'Grokster' decisions, adding that the precedent set by these cases leave it open to debate whether XM can be made liable for its users' conduct.
"This looks to be a very interesting case, as it appears that some XM receiver manufacturers have begun building in a TiVo-like recording capability," he told the E-Commerce Times.
"The recording industry apparently feels that they should be entitled to licensing fees for use of devices including such recording capability, in addition to the licensing fees that they already receive for broadcast of their content," he added.
"Essentially, the recording industry wants to segment the market, charging one fee for receiving content in a broadcast and a second — presumably much larger — fee for not only receiving the broadcast but also storing/recording the content. Hence, they point to Internet downloading services such as iTunes, Rhapsody and Napster," explained Venglarik.
That analogy does not seem particularly apt, he went on to say, since only a single fee is charged for the download rather than one fee for receiving the data stream containing the music and a second fee for saving or storing that data for later use.
"However, 'performing,' 'copying' and 'distributing' are separate rights under the copyright law, such that one may be licensed separately from the other," Venglarik pointed out. "The recording industry apparently wants to split hairs even finer than the copyright law, drawing a distinction between distributing-for-performing (broadcasting) and distributing-for-copying."