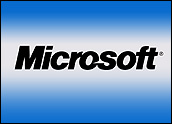 Microsoft is forging ahead with plan B, now that its proposed merger with Yahoo is all but dead. It is expanding its relationship with Facebook to broaden exposure of its Windows Live Search as well as increase its own search ad business. This latter goal, of course, had been the point behind the failed Yahoo acquisition. It is unclear, though, whether Microsoft can catch up with Google in this space without Yahoo — and, if it can, whether this is the best strategy to do so.
Specifically, Microsoft will make its search engine available to Facebook users in the fall, serving up relevant ads around the search terms. It is an expansion of the agreement Microsoft has with Facebook in handling its display advertising — an agreement forged when the software giant acquired a 1.6 percent stake in the social network for US$240 million.
The most obvious model for this latest piece to their relationship, of course, is the venture between Google and MySpace. However, by all accounts, that relationship has not delivered the revenue that Google had expected from the deal.
Raising Awareness
It is unfair, though, to compare the two agreements, as there are other benefits Microsoft will get from the new agreement with Facebook, Carey Ransom, vice president of sales and marketing at WebVisible, told the E-Commerce Times.
"It will broaden its exposure of Live Search, which in fact has one of the highest conversion rates at the lowest cost," he said, despite its relatively low traffic compared to Google. WebVisible manages search advertising on all of the major search engines.
The deal will raise awareness of Microsoft Live Search, Dan Shust, director of emerging media at Resource Interactive, agreed — but only if Facebook users migrate to using Microsoft's Live Search outside of the social network, he told the E-Commerce Times. "That is the hard part."
Facebook users are unlikely to bother with the tool, Josh Barsch, CEO of Straight Forward Media, a search engine advertising agency, told the E-Commerce Times. "The deal won't increase Facebook's traffic at all; it'll just give Facebook users a new search engine to largely ignore. Users don't go there to perform Web searches; they go there to interact with their friends."
Bigger Picture
However, while broadening exposure of its Live Search tool is no doubt important to Microsoft, the most strategic objective of this new agreement is the toehold it gives the company in the social networking-based advertising space, Venkat Venkatraman, a professor at the Boston University School of Management, told the E-Commerce Times.
"This is an area that Google is behind and is rumored to be buying Digg," he said. "If they can develop the relationship over time, I have a feeling that this could be as central as the Microsoft-Intel relationship. It requires patience, and Microsoft needs Facebook to be independent. Any quick attempt to buy Facebook will only be negative, as the Microsoft culture may swamp out the entrepreneurial spirit inside Facebook now."
Still, stacked up against the multibillion-dollar proposed acquisition of Yahoo, this deal is looking a bit drab. "This is no substitute for the Yahoo deal," Shust commented. "It isn't very exciting and doesn't do much to help Microsoft position itself as a Web 2.0 force."
A Yahoo purchase would've given the company immediate access to millions of Web searchers and their billions of ad impressions, Barsch added. "It does, however, give Microsoft a jump on Google in the display-ad space. As Facebook increases their targeting abilities, all those newly acquired display-ad slots on Facebook will begin to ring the cash register for Microsoft."