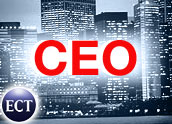 Juniper Networks, a provider of networking systems, has tapped 16-year Microsoft veteran Kevin Johnson to be its CEO. Johnson led Microsoft's platforms and services division, which oversees product development, marketing and strategy for the Windows and online services businesses. As it announced Johnson's departure, Microsoft said it will reorganize this division — splitting it into Windows/Windows Live and online services — with both groups reporting to CEO Steve Ballmer.
Johnson was also a key voice at Microsoft in urging the company to make a bid for Yahoo — an endeavor that failed publicly and spectacularly. Given all this, his move to Juniper has strategic ramifications not only for Juniper but Microsoft as well.
Next-Gen Opportunities
From Juniper's perspective, it's getting an executive with the necessary experience in sales, marketing and human resource management. Prior to his most recent position at Microsoft, Johnson served as group vice president of the software giant's worldwide sales, marketing and services. He also oversaw corporate operations and IT functions supporting Microsoft employees around the world.
"Juniper is getting a strong executive with extremely solid managerial and sales skills," Charles King, principal with Pund-IT, told the E-Commerce Times.
"The division he ran at Microsoft has 14,000 employees, and for an executive to have that kind of managerial oversight at a company like Microsoft really prepares you to take on real-world CEO leadership at a smaller company," he added.
That background is what Juniper needs now as it continues to consolidate its position in a demanding and competitive marketplace, King continued. The industry's trend towards consolidation, for instance, was on display earlier this week when Brocade announced a US$3 billion deal to buy Foundry Networks, making it the No. 2 vendor in the data center networking industry.
Also, "companies like Cisco are moving rapidly into this space as well," King noted. "Competition has been fierce, and at the top of any executive list of things to do would be to increase sales in current products as well as chart an evolution towards next-generation products and opportunities."
Looking Ahead
And leaving aside the seeming game of tit-for-tat the companies appears to be playing — about eight months ago, Microsoft recruited then-Juniper's COO Stephen Elop to join as president of its software business division — Johnson's departure also raises interesting questions about Microsoft's future direction.
Three years ago or so, King noted, Ballmer decided to blend the PC and online division. "There were concerns then that that wasn't a good move." With Johnson's departure, it would be a politic opportunity to separate the two divisions, he suggested.
A New Start
Johnson's departure from Microsoft will be good for the company, Venkat Venkatraman, a professor at the Boston University School of Management, told the E-Commerce Times. "It will allow Ballmer to refocus Microsoft on its core, which is Windows and its Office suite."
Johnson didn't do Microsoft any favors when he pushed for the Yahoo deal, he continued.
"The Yahoo deal didn't make sense on many levels for Microsoft, but primarily because its core business is still under attack," Venkatraman added.
When Johnson joins Juniper in September, he will also be appointed to the board of directors. Scott Kriens, the current CEO and chairman, will continue as chairman of the board and remain active in the areas of strategy and leadership development, the company said.