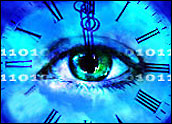 The collapse of this weekend's negotiations between Microsoft and Yahoo looked like game over.
When the news first broke that Microsoft was walking away from its US$44 billion bid, it seemed as though Redmond was the loser: It had tried a high-stakes, high-profile acquisition gambit and failed.
Its defeat may have seemed the result of poor strategizing. Microsoft could have easily afforded the additional few dollars per share that breached the two companies' positions. It may have seemed that CEO Steve Ballmer just didn't have enough moxie to pull off a win — not a good outcome for a company that already has more than its fair share of image problems.
Yahoo, the scrappy little mutt on the defensive, successfully resisted an acquisition that — even if the price had been right — it didn't seem to want. The companies' cultures and business models were too disparate. When Yahoo execs heard that Microsoft was giving up, high fives were exchanged all around, according to one news account.
Forty-eight hours later, the story line seems to be shifting. Yahoo CEO Jerry Yang is sending out signals that he'd like a redo. Ballmer is now the crafty and stalwart CEO who hung tough.
'We Would Be Open'
Yang has not literally said that he wants to try again — his comments to the media over the last 24 hours have been subtler than that. However, his tone has clearly been conciliatory. "If they have anything new to say, we would be open," Yang told reporters. "I am more than willing to listen."
The obvious interpretation is that Yang overplayed his hand. He wanted $35 to $37 per share for Yahoo and thought he could hold out for it, especially after Ballmer raised his initial offer from $31 per share to $33. All the indications that Yang and the Yahoo board didn't really want the acquisition — that another firm might be a better fit — were merely negotiating tactics.
If that explanation of Yahoo's behavior is correct, then it was a fine line Yang was walking — and it was especially daring to persist on that path as Microsoft lobbed its rhetoric bombs threatening to mount a hostile takeover or to walk away. As it turned out, Microsoft meant it.
Yang was playing a particularly aggressive game of hardball that royally backfired on him, speculated Harvey Zemmel, CEO of Maximize Your Exit, a consulting firm that helps businesses get the best price in an acquisition.
"Now, Yahoo is sweating bullets because they really do want some kind of deal — or at least their shareholders do," he told the E-Commerce Times.
With Microsoft calling Yahoo's bluff, the company is left with little maneuvering room in the market, Zemmel continued. "The pressure is on Jerry, as the $25 [per share] current value represents a premium for a future deal. It is possible, but unlikely, that a deal will happen with Google. So where else can he turn? Nowhere."
Playing to the Shareholders?
It was never completely clear what Yahoo wanted. "[Yang] would talk as though Yahoo would be happy to be acquired at the right price — and then do things that suggested the opposite," Greg Sterling, principal with Sterling Market Intelligence, told the E-Commerce Times. "It seems strange now that they are inviting Microsoft back."
It may be that Yahoo isn't extending that invitation — not really. Yang has taken a lot of heat from several of Yahoo's institutional shareholders for his hardball stance toward Microsoft. At least two of them have told the press they would have been perfectly happy to accept the merger deal.
Yang's comments to the media over the past 24 hours may, in fact, have been aimed more at the shareholders than at Microsoft.
Meanwhile, it is difficult to say with any certainty whether Microsoft has really walked or is playing a particularly nervy game of cat-and-mouse. If it truly wants Yahoo — and for a while, it appeared that it did — now would be the time to circle back and reopen negotiations. Yet Microsoft has been pretty clear in saying that it has turned the page on this deal.
Three Months and Counting
Ever since Microsoft made its play for Yahoo some three months ago, the tech industry has been on tenterhooks waiting for it to be resolved one way or another. About the only thing people could agree on when the saga seemed to have ended this weekend was relief that it was over. Now, it seems the game may play out a bit longer.
Microsoft may not be through with Yahoo yet. Indeed, now it may be Redmond's turn to play hard-to-get.
"In bidding, [Ballmer] admitted Microsoft's organic Internet strategy was defective," Zemmel noted, "and that Yahoo is the only credible target. He will have another go."