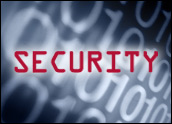 Yahoo is working with Web security technology specialist McAfee to alert users about potentially risky Web sites.
The companies launched the beta version of the SearchScan service on Tuesday. Now, Yahoo users will see red exclamation points and warnings next to search results McAfee has identified as offering potentially dangerous downloads, unsolicited e-mails or browser exploits.
The service will help users to mitigate their worries about inadvertently clicking on sites that can infect or damage systems, the companies said.
Available in Multiple Countries
Sunnyvale, Calif.-based Yahoo's SearchScan is now available to Web users in the U.S., Canada, UK, France, Italy, Germany, Australia, New Zealand and Spain.
SiteAdvisor — the McAfee technology the new system is built on — tests and rates on an ongoing basis nearly every trafficked site on the Internet for a wide variety of safety issues, including spyware, adware, exploits, known phishing sites, excessive pop-ups and spam.
"Research indicates that four out of five Web site visits start with a search, and consumers who use Yahoo Search will now be alerted to high-risk Web sites," said Tim Dowling, vice president of Santa Clara, Calif.-based McAfee's Web Security Group. "This protects users from known malicious threats such as browser exploits that will wreck their PC with a single click or spyware that can lead to identity theft."
The partnership comes in the wake of Yahoo shares dropping 15 percent only two days after Microsoft withdrew its bid for the company.
Keeping Up With Google
Yahoo, which has a 21 percent stake of the search engine market, is a distant second behind Google's 60 percent, according to comScore's latest figures.
Google launched its own malware security system in 2006 in the wake of a 10-month study it conducted that found 1.3 percent of its searches returned at least one malicious result.
"Certainly, these deals with security [agencies] are going to become more and more commonplace," Yankee Group analyst Laura DiDio told the E-Commerce Times. "Anything that helps customers out where you have two companies partnering to offer alerts to potentially dangerous Web sites is a good thing."
The Yahoo-McAfee initiative also is clearly an attempt by Yahoo to stay apace with Google, she added. "It's certainly also an attempt on Yahoo's part to stay fresh and edgy and keep up with the Joneses. They want more people to click on their site to do search requests. … If they were in any other market, they would not be under the kind of pressure they are."
A Larger Strategy
Such partnerships are becoming increasingly more common, DiDio noted, pointing to Microsoft's announcement that it is working with Hyundai and Kia to integration voice-activation software into new cars.
"Clearly, that's Microsoft's answer to Apple," she commented. "The analogy here is both Microsoft and Yahoo, as well as other companies, are seeking to extend their reach. After Yahoo's stock dropped 15 percent, they dropped US$6.5 billion of value. So, anything they can do to lure more people to their site to try and take away business from Google they've got to try and do. This is one little piece of a larger strategy."
Yahoo's new security system is more than a gimmick — it's a necessity these days, DiDio asserted. "It's a good thing to warn people: 'Don't click to this malicious site.' It's a nice feature, and it's one of those things I think consumers and businesses will come to expect."
A Good Move?
It's a good move for McAfee as well, Jonah Stein, CEO of ItsTheROI.com, told the E-Commerce Times. "It makes sense to have relationships with search providers because they're on the front lines of a lot of these Web sites."
However, the flip side is that it could provide a false sense of security. "It's possible that even a site that has been flagged as safe the last time it was checked could have [security problems] now. It's a great thing, but consumers shouldn't feel protected just because they don't see that red X."