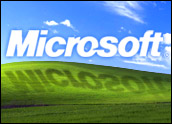 Microsoft has slashed the prices of its SaaS email offering and its online business productivity suite, making them more competitive with the low-cost premier edition of Google Apps.
Exchange Online as a standalone app is now available for US$5 per month instead of $10, while the Business Productivity Online Suite, which bundles online versions of Exchange, SharePoint, Office Communications and Office Live Meeting, is now $10 per user per month instead of $15, said Microsoft Business Division President Stephen Elop.
Microsoft also increased storage per use to 25 GBs from 5 GBs — bringing it in line with what Google provides for Google Apps.
Several major new clients are on board, Elop announced, including Aon Corp., Aviva, Lions Gate Entertainment, McDonald's and the Swedish Red Cross.
Los Angeles for Google
Microsoft's cuts in its per-user, per-month list price came on the heels of the City of Los Angeles' announcement of its decision to adopt Google Apps for its 30,000 employees. The five-year deal with Computer Services Corporation, worth an estimated $7.25 million, edged out the city's previous vendor, Novell, and reportedly will save it $5.5 million over the life of the contract.
The Los Angeles deal may have been an eye-opener for Microsoft, which previously had been dismissive of Google Apps, suggesting that the lower-cost productivity package was not in its league.
'Running Scared'
That was then, said Pat Matthews, president of the email and applications division at Rackspace, a Microsoft partner.
"Microsoft is in a panic. Google is a massive threat and they have to respond to it now," Matthews told the E-Commerce Times.
Pricing for productivity apps is all over the map, he noted. At $5, Google set the bar at the low end — and Microsoft stooped to reach it. However, there are even cheaper options, Matthews commented, including one from Rackspace that goes for $1 per user, per month.
"We have definitely seen more volume in sales compared to Exchange," he said, noting that the economy has created a demand for low-cost alternatives to Microsoft — a category that, up to now, included Google Apps.
"Google is certainly a company that Microsoft has in its crosshairs and vice versa — but there are others too," Charles King, principal of Pund-IT, told the E-Commerce Times. "IBM Lotus, for example, has been gaining market traction and is competitive on price with Microsoft."
Last month, IBM launched LotusLive iNotes, an email and mobile mail service that interoperates with Lotus Notes and includes calendaring and contact management services. Its price point? An aggressive$3 per user, per month , which undercuts both Google and Microsoft.
Partners Left Out
How Microsoft's price drop will figure into companies' purchasing decisions is unclear. However, one thing appears to be inevitable: The sudden cut in prices will worsen Microsoft's relations with a lot of partner companies.
"These price cuts will have a major impact on Microsoft's partners, but we didn't hear anything about this until 1:30 ET Tuesday morning," Matthews said. "Partners have been blinded by the decision."